How to Make a Deposit at Stake – Comprehensive Guide
Since you are following us here at StakeFans, we would assume that you already know how the banking process works – as you like us have come to know and love it first-hand. But we also recognize that we have readers who are still playing in free play mode and have yet to make a deposit. Or it is possible that you have come to us based on recommendations to delve in a little deeper to see what makes this place so great. And in any event, it is always good to learn more, since every bit of information makes the experience all the better, which is why we are happy to explore the question "How do I make a deposit at Stake."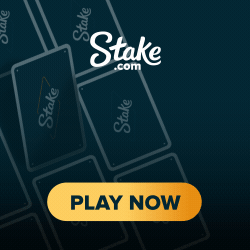 So the reality is, everything about Stake casino is great (yes, we are biased, we know!). But seriously, we could not possibly love this place if it didn't make banking so easy, which it does on both the deposit and withdrawal ends. However, this particular article is dedicated exclusively to the former. That is everything you could ever need or want to know about how to make a deposit at Stake. And although one does not have to make a deposit in order to play Stake's incredible array of over 2,500 crypto games, if you want to gamble for real money prizes and the associated thrills, then you absolutely must add funds to your account.
Which types of funds can you deposit? How much can you deposit? And how quickly this will happen are just a few of the pertinent questions we will address.

Just note:
While Stake is most famous for its status as the best crypto casino around, more recently it has added the option to deposit in various fiat currencies like Canadian dollars and Japanese yen. It has also added a whole bunch more cryptos far beyond Bitcoin, totaling over 20 options and counting. Plus, you can buy any of the cryptos you are interested direct from your casino wallet onsite. But for all the details, we recommend you keep reading.
Requirements for making a deposit at Stake
Stake is an online casino, not a bank, so you will not need to fill out any invasive paperwork to get started. Nor will it involve any sort of credit check or guarantors. Nonetheless, there are a few technical requirements to take care of first, since we are still talking about real money transactions.
The first thing you will need to do is to create a Stake account. This is really easy, done through an auto form which indicates which fields are required, including your email address, the username you want to use, and your date of birth. That's really about it. From our experience it takes less than a minute, unless you're having some difficulty coming up with a unique username or password.
Once you have created your account, you will receive an email from Stake requesting that you confirm your registration – which is really just a way of Stake making sure you provided a valid email address. After that, you are ready to go and make your first deposit, with nothing else required of you at this time.

Tip
: If you want to save time when you go to withdraw your winnings, you may want to submit your account verification documents sooner rather than later. While account verification is not required for making a deposit, you will need to complete it before your first withdrawal can go through.
Stake deposit steps
The actual deposit process at Stake is really simple. If you have ever gambled elsewhere online it will be entirely familiar to you, with no learning curve involved. Even if you haven't, it is still super intuitive, with everything really clearly marked.
When you click on the blue 'Wallet' button at the top of any page, it will instantly open on the 'Deposit' tab. From there you can choose one of the cryptocurrencies listed – like BTC, ETH, LTC, or USDT, or click on the '+ add' line to open up all the options which include more than 20 different crypto coins plus JPY, BRL, and CAD.
---
If you are going the crypto route, the process will look, from start to finish, like this:
1: Log in to your Stake account with your username and password.
2: Choose the crypto coin you would like to deposit from the dropdown list.
3: Either scan the QR code with your mobile phone, or copy the unique address provided onscreen to your crypto wallet.
4: Enter the amount you would like to deposit.
5: Confirm the payment.
6: And you're done!
---
For a fiat deposit, such as Canadian dollars, note that the steps will be slightly different. For example, after choosing CAD from the currency options dropdown list, you will need to provide a valid phone number from a country in which Stake fiat banking is supported.
Keep in mind, while you can buy any number of cryptos direct from the Stake website during the deposit process, by clicking on the 'Buy Crypto' tab in your open casino wallet, the better option for the long term may be setting up a crypto wallet on something like Binance, Coinbase, Exodus, or Bitpanda.

Tip:
One thing to always consider, is that all cryptocurrencies are volatile, with perhaps the exception of stablecoins like Tether. This means if you are purchasing crypto, the current exchange rate should be taken into account. While it is not always possible to buy low, you should be able to catch trends if you follow the market for a few weeks at least, or look at graphs going back even further.
---
The full list of crypto coins currently accepted at Stake
Bitcoin (BTC)
Ethereum (ETH)
Litecoin (LTC)
Tether (USDT)
Dogecoin (DOGE)
Bitcoin Cash (BCH)
Ripple (XRP)
EOS Coin (EOS)
Tron (TRX)
Binance Coin (BNB)
USD Coin (USDC)
ApeCoin (APE)
Binance USD (BUSD)
Cronos (CRO)
DaiCoin (DAI)
Chainlink (LINK)
Sandbox (SAND)
Shiba Inu (SHIB)
Uni Coin (UNI)
Polygon (MATIC)
---
When we first started following Stake, it was considered a true pioneer in the field, and exceptional for accepting eight different crypto coins. Now, at last count, it accepts payments in no less than 20 different cryptocurrencies, including obvious ones like Bitcoin and Ethereum, as well as more niche coins like Sandbox and ApeCoin. And with the way things are going, we would not be surprised to see even more options being made available any time soon. We will of course keep you posted when that happens.
While we won't delve into each of these coins right here, we will start by giving you a good sampling about what some of the more popular ones are about. And of course, you can follow the links to our more comprehensive reviews of each coin in kind. Bitcoin: Developed in 2009, Bitcoin is the oldest cryptocurrency on the market. Its biggest advantage is its international acceptance and distribution, aka, its overall popularity. BTC is therefore a good alternative to classic fiat currencies, not least in the casino industry.
---

Bitcoin Cash: The name of this currency can be confusing, as it is not the same as Bitcoin. Rather it is a spinoff that was created in 2017 as a hard fork of the original token, which is also finding increasing acceptance in casinos. And of course, it is also easily used at Stake.
---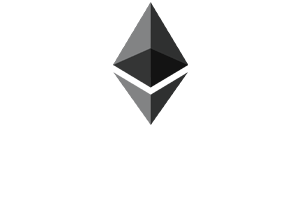 Ethereum: Considered second only to Bitcoin in terms of market capitalization, the ETH blockchain with its smart contract functionality is also behind many other cryptos these days. Just note that while an Ethereum deposit is always possible at Stake, it is the rare crypto coin there that requires a minimum deposit.
---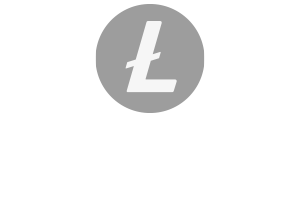 Litecoin: Developed in 2011 and hailing out of Singapore, this peer-to-peer decentralized currency is inspired by the Bitcoin blockchain but has more updated hash algorithms and an open source nature. Plus, the transaction times are significantly shorter than with Bitcoin.
---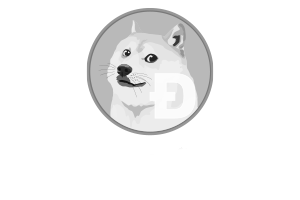 Dogecoin: Originally started out as a joke with its dog meme coin print mocking the wild speculations across the crypto markets at the time, software engineers Jackson Palmer and Billy Markus released DOGE to the world in 2013. Since then the coin has gained surprising traction, and is widely accepted as a payment method and is well traded.
--- EOS: This digital currency founded in 2017 is still not very common amongst gambling operators, but it can be described as a safe, super quick, and inexpensive BTC alternative. Available in over 100 countries worldwide, it is slowly becoming more popular, with Stake the trendsetter having noticed its potential and chosen to accept the token already some time back.
--- Tron: This token released in 2014 is based on the blockchain behind it called Tronix (TRX). While not yet widespread, it certainly has some interesting aspects including below-average network transaction fees, which can make it a good choice for casino gambling purposes.
--- Ripple: Often referred to as a bank coin due to its partnership with many financial institutes across the globe, the XRP token is based on the Ripple protocol and is deservedly becoming more and more popular. Unlike other cryptos, it is unique in that it is not based on blockchain, rather it works according to a network that consists of various banks – though Ripple users are independent of them and can easily trade XRP coins in common crypto wallets.
--- Tether: A stable coin tied to the value of the US dollar at a rate of 1:1, Tether, also known as USDT, can make for a good choose for deposit purposes, since there won't be any fluctuations in its price while you have it in your casino account.
---

Binance Coin: Many people who are interested in cryptocurrencies have at least heard of the Binance exchange. Binance Coin (or BNB) is the official coin it has developed and released, based originally on the Ethereum network but now considered a native currency of Binance's very own Smart Chain. Its biggest advantage is probably the discounts you get on the Binance exchange fees when using BNB.
---

USD Coin: Another stablecoin linked to the US dollar, USDC fosters fast transactions, true transparency, and very strong security. When available as a deposit option like at Stake, it can certainly make for a very worthwhile choice.
---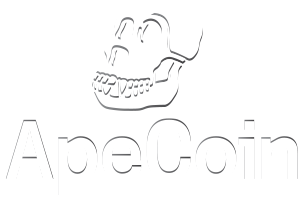 ApeCoin: While this one hasn't been heard of by most, APE certainly suits our niche as it was actually developed specifically to support things like the evolution of art, gaming, entertainment, digital and physical events, and more.
---

Sandbox: A user-generated crypto and blockchain, Sandbox is basically a software that runs on the Ethereum platform to operate what is called a decentralized virtual gaming world. Realistically, it is not for everyone, but gamers love it. Its value on the market, on the other hand, is another thing. But if you have this coin for your other gaming purposes, know that you can use it here.
---
Why deposit with crypto?
You have gotten this far in this article, so it may seem late in the asking. But really, some may still be wondering, why deposit with crypto anyhow? Well, we aren't here to convince anyone. Nor is there a need to anymore since all of the excellence that constitutes Stake casino can now be enjoyed with certain fiats too. But many see distinct advantages in the format.
While regular banking is admittedly moving more and more online, cryptocurrencies like the ones mentioned above are not physical money. Ever. That means the administration, purchase, and trading of cryptos are all exclusively digital. You cannot actually hold a Bitcoin in your hand. But as we know, old-fashioned cash is increasingly going that way too.
Then there's the logistics. Each token is a collection of cryptographic information, which in turn means that it is the individual owner of each coin who is responsible for protecting cryptos from unauthorized access, as opposed to some external institution like a bank. Many simply like this level of control and the privacy that it affords.
If you are then wondering where you would store it then, rest assured there are a number of options like a Bitpanda, Coinbase, or Exodus wallet which would be on their respective platforms. Or you could go with a cold wallet service like hard drives or a special stick.
Just note, while you can contact your bank to refresh your memory should you forget your password by providing some personal information to confirm your identity, there is absolutely no such option with a crypto wallet. On the one hand, this inability to recover a password can potentially be devastating, but on the other hand, it is what many see as a key principle in making it all so super private and safe.
People also really like how they can get in on the crypto game without any prying eyes, like a bank which might contact you should you try to add a new currency to your account. Or force you to open a separate account. Also, without bureaucracy behind it, there are no bank holidays to adhere to. That means any day of the week, any day of the year, and at any hour of the day, you can complete a transaction. And you do not have to wait three to seven days to see it go through, as many banks often still do.
And of course, there are no limits. You can spend or trade as much as you have, in full, at any time without any permissions needed from a bank teller to make a particularly big transaction. On the casino end, the awesome bit about almost no limits means that you can enjoy big deposits for high rolling gambling or big cash outs in an instant when you win big.
---
All advantages of cryptocurrencies for deposits
Just to sum up, all of the advantages of cryptocurrencies for deposits at a glance:

Greatest possible anonymity
Low fees (for the blockchain network, not charged by the casino)
Fast transaction speeds
No payment limits
Security ensured through decentralization and cold wallets
---
In other words, crypto by its nature lends itself to casino gambling purposes, making it an easy, efficient, and excellent way to fund your betting account.
Can I also deposit at Stake casino in US dollars or euros?
As mentioned, while we originally came to Stake for its reputation as the best crypto casino around, it has since expanded its payment options to include a number of fiat currencies as well. However, just keep in mind, that the number of currencies and countries in which this is available is still somewhat limited. For example, the two most obvious fiats for some reason have still been omitted as options, being US dollars and Euros.
In fact, the only fiats accepted at last check were Canadian dollars, Japanese yen, and Brazilian real. So, if you live in any of those countries, or hold any of these, then you are in luck if this is something that interests you.
A few things to note, you can only withdraw in fiat if you have made your deposit in fiat. So you can't deposit in Bitcoin, then see that its exchange rate has gone up significantly and then hope to also make a killing in the exchange rate when you go to cash out from the casino, which is fair enough.
Also, there will be limits on things like maximum deposits and maximum withdrawals when you choose to bank at Stake in fiat. While these ranges are still well within reason and very comfortable, you will need to check the specifics as each payment method is a bit different.
As for how exactly you would go about depositing with any of these real money currencies, for JPY you can currently use TigerPay, credit card, or bank transfer, for BRL only Pix, and for Canadian dollars Interac.
What are the maximum and minimum Stake deposit limits?
In principle, crypto deposits at Stake can be made in unlimited amounts. That is, as much as you like and as often as you want – well above the range you would find at regular online casinos for dollar accounts. This of course is what makes crypto gambling especially beloved amongst the high rollers out there. And just like there are no maximum deposit limits, there are also no minimum deposit limits at Stake, at least for the most part, with Ethereum being the exception to the rule with a minimum 0.03 ETH required.
That being said, realistically speaking, making a deposit in the smallest decimal amount, even if it is possible, does not make sense. First of all, you would still have to pay a flat transaction fee so it would not be worth your while. Also, if you are using a coin like Tether which has a 1:1 value to the dollar, you would have little to do with just a few cents in your account. As such, we would say, it is best to go with deposits in sums corresponding in value to traditional minimum deposit amounts, like the equivalent of $10 or $20.
As for withdrawals, we'll just tip you off here that there are no restrictions either. But that is a matter for a different review.
What are the fees for depositing at Stake?
In principle, deposits to your Stake account are free of charge, which means to say that the casino itself does not charge anything for the transaction. That being said, Stake has no influence on the network transaction fees that are usual for blockchains. In other words, you can expect to see a fee charged for each transaction, just not by Stake itself.
That's why it's worthwhile to compare wallets and their fees for potentially high savings, especially in the long term. The rates will likely fluctuate even between the big, proven providers such as Coinbase, Bitpanda, and Binance and of course, are different amounts for different coins.
As an example, the most recent chart from the Binance wallet lists these transaction fees:
| | | |
| --- | --- | --- |
| Cryptocurrency | Deposit Fee | Free Of Charge From |
| | 0,0001 BTC | 0,05 BTC |
| | 0,0045 ETH | 0,09 ETH |
| | 0,0001 LTC | 0,1 LTC |
| | 15 DOGE | 100 DOGE |
| | 0,022 BCH | 0,44 BCH |
| | 0,1 XRP | 0,1 XRP |
| | 1 TRX | 1.000 TRX |
| | 0,001 EOS | 10 EOS |
Where do I get crypto from if I don't already have it?
In order to be able to deposit a digital currency at Stake casino, you first have to be in possession of such tokens.
These can be bought with euros, dollars, or other currencies through any number of reputable and secure exchanges. Once you have an account on such a platform, you can also use it for trading purposes like in a stock exchange, or simply store your digital cash in a crypto wallet.
---
The most common recommended crypto platforms are the following:
Binance
Coinbase
Exodus
Bitpanda
---
They have all been around for quite some time now and have earned a reputation for reliability and security. But there are others that are excellent as well, which we welcome you to look into.
Some coins like Bitcoin, Ethereum, Monero, and Zcash can also be mined. But if you are not already doing that, it is unlikely you will start – certainly not the easiest way to acquire them. But we're just putting that out there as an option.

Remember:
If you do have euros and want to play at Stake, and don't yet own any digital currencies, you can always buy directly onsite from your Stake wallet through the third-party service MoonPay. Many people have happily used it and consider it a great way to get started.
How secure is a Stake deposit?
The fact that crypto casinos like Stake allow unlimited deposits is particularly appealing to high rollers. But even if you are depositing smaller sums, you rightfully want to know that your money is going to be protected in the best possible way. This is exactly where various security mechanisms come into play at Stake.
While the Stake cashier is inherently safe with all the necessary encryption in place, and crypto transactions as a whole are considered the most private, there is an additional function Stake supports for an extra layer of security. And that is two-factor authentication (2FA). Although you do not need to activate it in order to deposit, it is highly recommended as an additional security measure, making your account info impenetrable to any unwanted third-party access.

Note:
In order to use 2FA with your Stake account, you will need to install either Google Authenticator or Authy on your chosen mobile device.
Once 2FA is activated, this added level of security already happens in the login steps. That is, in addition to logging in with your username and password, once 2FA is activated, a randomized code will be sent to your linked mobile device, which you need to enter to complete the sign in process. This code can either be entered manually by typing or copy pasting in the unique code address, or by scanning the QR code that you're sent.
If two-factor authentication is active on your account, you will need to do this code step each time you initiate a transaction – that is make a deposit, make a withdrawal, or tip.
While these steps will almost completely rule out the ability for unauthorized third parties to access your account, it is always important to take measures to protect yourself as well. This means setting a complicated password that nobody would be able to guess. And of course, never sharing your username or password with anyone, and certainly not your QR code or the string provided by the 2FA either.
What happens if I make a wrong deposit?
Let's face it. The decimal places when entering crypto amounts can be a real pitfall. You need to take a lot of care and double check, because it makes a big difference whether you type in 0.001 or 0.01, for example with a crypto like Bitcoin. And while erring to the lesser end is not really such a big deal, it can be a significant annoyance and drain if you accidentally deposit more than you planned.
Luckily, according to Stake's customer service, it is possible to have deposited funds returned to you without any problems. However, this is only the case if you have verified your account and your identity with all the requisite documents for the KYC process.
A refund however, is only possible if you made a deposit in the wrong amount. If you sent it to the wrong address, then you are flat out of luck. Once a cryptocurrency transaction has been authorized, it cannot be cancelled. If you happen to know the addressee to whom you erroneously sent the deposit, then you can try to contact them. But on the blockchain, this is unlikely to happen, nor are you going to be able to track them down like you would with a bank wire mistake.
As such, again, it is super important to pay attention to the details in crypto transactions with every letter and decimal point in place. Better yet, to rule out the possibility of making at least an address error, it is highly advisable to scan the QR code generated by Stake when making a deposit instead of entering the address manually or even by copy-paste.
Confirming your Stake deposit
Crypto transactions are usually straightforward. Go to your Stake wallet, choose your coin, scan the QR code or copy the address to your crypto wallet, enter an amount, and submit. That's about it. Transactions are secured by digital signatures. To confirm the payment, the link in the email sent from the wallet must be clicked. Just be sure to only click and confirm if you initiated the transaction yourself and that it is not a phishing mail.
Making a Stake payment via VPN
Another thing that we need to address is making a Stake payment using a VPN service. While Stake is pretty easy to access from anywhere in the world, and even (shhh) accessible from many places where it technically is not allowed, there may be instances in which you cannot access Stake either from your country of residence, or a country you are temporarily visiting. In the case of Germany, for example, it may even be restricted in certain states.
In that case you could either give up, or use a VPN service to mask your IP address. The VPN essentially places your computer or mobile phone in an unrestricted country. Such a VPN service would need to be turned on to log in to Stake, and remain turned on the whole time you are playing there in order to bet on any of the casino's games. Needless to say, it would also still work with Stake banking, so you can fund your casino account while signed in with a VPN connection.
Whether it is a free VPN service or a paid VPN service that you use is up to you. Both have their distinct advantages, with free being free, while paid is usually seen as a more reliable and secure option.
How long does it take until I see the crypto cash in my account after depositing?
Another question any real money player has is how long their deposit is going to take. The answer here is actually multi-fold. From our experience, we can say that Stake, super in tuned with customer satisfaction, does not slow down the process at all. As soon as the casino receives the funds into its coffers, you will see the sum displayed in the wallet of your Stake account.
However, keep in mind, in the blockchain pending transactions are processed chronologically, so depending on how many transactions are currently pending, waiting for the requisite confirmations can take up to a few minutes. That being said, don't be worried if it takes a little longer as waiting times of up to a quarter of an hour, or in exceptional cases up to 30 minutes, while rare are possible too.
Also remember, there are essentially two factors that go into the speed of the crypto blockchain confirmation process. One is how many confirmations are required for the particular digital currency you are using – 1, 12, 22? And the other is how popular the crypto is, which plays a part in the activity level and number of people keeping their eye on the confirmation process, although there is actually a little overlap between the two.
As such, it can be said that crypto transactions are not classic real-time transactions. But with the very short processing time, the transactions are still many times faster than what you would experience with a bank transfer and most other payment methods at the end of the day.
If a couple of hours pass and you see that a transaction still has not been completed, it makes sense to contact Stake's customer service. This can clarify whether there is a technical problem or whether personal data that is required for a smooth payment process may be missing. Otherwise, while rarely needed, patience pays off and in due course the transaction will be complete.
My Stake casino deposit is pending – why and what can I do?
Just to expand a bit on what we just wrote, it can sometimes happen that deposits at Stake do not go through immediately, in which case they are "pending". Technically this means that the internal (blockchain) confirmations are pending, as in yet to be completed. This is not something the casino can influence or control, as the selected blockchain alone is responsible for the confirmation process.

Helpful tip:
The confirmation process is common practice across all digital currencies, although the number of confirmations required may vary by coin. Stake fans are advised to increase the fee or transaction amount a little wherever possible, as that makes it more likely that the transaction will be prioritized and thereby processed more quickly.
As a customer, there is otherwise no way of influencing the transaction speed or taking any measures to speed it up. If, as may happen in the VERY rare case, there are actually problems with the network, the amount paid will usually automatically be refunded in a prompt fashion.
In practice, such technical problems rarely occur at Stake casino. Again, if in doubt, you can always contact the friendly Stake customer support team in the event of a delay or pending status, and check whether it is actually a network issue or internal problem.
Why are my bets and balance shown in fiat currency?
The ability to see your bets and balance in a wide number of fiat currency options is actually a big advantage of playing at Stake. It helps you keep track of your betting by corresponding the amount to a currency you are more familiar with, like dollars or euros, and similarly keep track of your winnings. This way you get the best of both worlds. Crypto banking and betting, but with what we consider greater transparency.
Of course, if you do not like this option, you can easily change the settings so that your balance is shown in say Bitcoin instead of Canadian dollars. This option is good for those who are particularly well versed in Bitcoins or Litecoin – or whatever currency is being used – without the help of the daily updated conversion rate.
Whichever option you choose for viewing purposes, your player account is managed in the background in the currency with which you deposited. That means it will only be the crypto you deposited with that will be technically used for bet amounts, and be available for cash out at the end of the day.
Do I get a casino bonus for Stake deposits?
We certainly love welcome bonuses as much as the next person. And we would have loved to report that you can get a Stake welcome bonus on your first deposit. But as things stand, there is currently no Stake match bonus available with your first deposit. This lack of a welcome offer is definitely a bit of a bummer, but what can we say?
The awesome gambling here more than makes up for it. And there are occasional reload bonuses to be on the lookout for. Also, there are tons of promotions at Stake – for both casino and sports betting players alike – so make sure to pay attention to that as well, especially the tournaments and special giveaways. And of course, there is the awesome VIP program in which every bet counts towards unlocking levels and increasing your rewards with all sorts of bonuses based on your recent game play.
Full list of the VIP levels and rewards you can expect as you play

| VIP Level: | | | | | |
| --- | --- | --- | --- | --- | --- |
| Wager Amount | 10k $ | 50k $ bis 100k $ | 150k $ bis 1M $ | 2,5M $ bis 10M $ | 25M $ |
| Monthly Bonuses | | | | | |
| Level Up Bonuses | | | | | |
| Rakeback | | | | | |
| Weekly Bonuses | | | | | |
| Daily Bonuses / Reload | | | | | |
| Bonus Growth | | | | | |
| Dedicated VIP Host | | | | | |
| Bespoke Bonuses | | | | | |
How do I get free spins on my Stake deposits?
As mentioned, Stake is home to many promotions, with lots of extra rewarding opportunities offered on a regular basis. It does not, however frequently give away free spins. That is not to say that there is no such thing as Stake free spins. However, such an offer is rather rare at this particular casino, which prefers to focus on things like rake back offers, weekly boosts, and reload bonuses.
One path to free spins on crypto slots is potentially the VIP program, which does occasionally offer them as a bonus form to its loyal players, depending on the level achieved. But as a whole, do not expect too many free spin offers at Stake.
Does Stake have a no deposit free spins offer?
In terms of a no deposit bonus offer, there is no such thing available at Stake. In fact, a no deposit bonus is an exceptionally rare find at a crypto casino. From our experience, they are even at regular online gambling portals these days. This is true of no deposit free cash and no deposit free spins, registration bonuses some casinos used to give out for signing up.
Instead, we highly recommend focusing on the other excellent types of offers that are widely available at Stake like the various Drops & Wins tournaments, races, challenges, and straight up giveaways.
What we really think of the deposit process at Stake
And now after all that, or if you have just jumped down here to read our conclusion, we will say this. Making a deposit at Stake is really simple and intuitive. A totally uncomplicated process that is equally easy from your desktop or your mobile phone.
It is also exceptionally flexible with now 20 different cryptocurrency options being offered for funding your account, plus the ability to use fiats like Canadian dollars or Japanese yen. And from the way things have been going, we would not be surprised to see many more choices on both the crypto and fiat ends. With pretty much no minimum deposit required and as far as we have seen no max limit on deposits either, you also have exceptional freedom here too.
Plus, for your convenience, you can see your account balance and even bet in euros or dollars, to help you keep better track of your spend. And of course, while there are those blockchain transaction fees you can't avoid, Stake itself will never charge you anything when making a deposit or cashing out.
In other words, like everything else it does, Stake banking is undoubtedly a cut above the rest. And the easy deposit process makes enjoying its thousands of crypto slots and other casino games for real cash bets a breeze. Which, after all, is the point of being there.
Article:
How to Make a Deposit at Stake – Comprehensive Guide
Stakefans.com