Roshtein – Our favorite Stake Streamer
If you have heard of just one casino streamer out there, our bet is that Roshtein is it. This guy is by far the most popular online casino streamer, and he just happens to be a huge Stake fan. That means, like us, he spends a lot of time playing Stake casino games.
The bonus is, that he is a high roller, giving us a glimpse of a level of gambling not all of us can afford. And he happens to be super entertaining. After all, he may be a gambler, but he didn't get so popular by chance.
Some facts about Roshtein
Streamer pseudonym:
ROSHTEIN
Real name:
Ishmael Schwartz
Origin / Residence:
Swedish, German & Turkish Origins / Lives now in Malta
Year of birth:
1988
Follower:
156k (Kick.com as ROSHTEIN)
1.1 m (Twitch as ROSHTEIN)
125k (Twitter as @ROSHTEINS)
133k (Instagram as roshtein)
13k (Facebook as Roshtein)
19k (Discord as Rosh Community)
23k (Telegram as ROSHTEIN)
3.5k (Reddit as r/ROSHTEIN)
Characteristics:
High roller with a very extroverted style.
Biggest win:
$18,750,000 in Wanted – Dead or A Wild
Biggest multiplier:
x35,581 in El Paso Gunfight
Roshtein net worth:
between 30 and 40 million Dollars
Roshtein Casino:
Stake
Roshtein's real identity
So who is Roshtein really? That is the million-dollar question. And despite being world famous through his social media profiles, amazingly, no one really knows. Like even the simple basic things.
Well actually, we know a few things. His real name is Ishmael Swartz and he's from Sweden with Swedish, German and Turkish roots. His birthday seems to be 5th March, but this is not sure. What we can say is that he is born in the year 1988. Beyond that, your guess is as good as ours. No one knows for sure if he's married or not. He certainly doesn't seem to have a girlfriend, although he does have two dogs, Sia and Gaga. Other than gambling and traveling, Roshtein seems to enjoy working out in the gym, and going for walks with his two beloved pooches.
His moniker we're also guessing was inspired by the notorious American gambler from the 1800s.
Whatever his background or true identity, the reality is that Roshtein is well loved. There's something about his look and style in his signature long hair and hat combined with extreme enthusiasm and laughter that really works with the audience.
Roshtein on Kick.com
Roshtein has been streaming on Twitch since 2016. With over one million followers. But around the end of 2022 he stopped streaming there. Because of the so called "casino ban" on Twitch, many streamers including Roshtein have moved over to Kick.com. He's still building his follower count there, but he is clearly already one of the biggest streamer on the platform. And one of the most popular streamers period. After all, Roshtein is good at what he does, and that includes the super animated narration as he plays, mostly slots at our favorite casino Stake.
In the streamer's own words, watching Roshtein is best described as "a journey where you will witness extraordinary combats, great choreography & brutal laugh". And we agree! Not only is he super personable, he's also really engaging, jumping in on chat sessions, and answering feedback all the time as well.
Roshtein Banned from Twitch
For those who know a bit of streaming history, Twitch always had a difficult relationship with gambling content. In October 2022, Twitch added a gambling policy so that there's a ban on all streams with casino games that aren't licensed in the US. And everyone knows that's like nothing. Roshtein decided at the end of 2022 to continues his streaming career on the new platform called Kick.com. So you won't find Roshtein on Twitch right now not because he's done something naughty, but rather because the platform's policy has pretty much banned gambling.
But on August 17, 2021, Twitch really banned Roshtein. The reasons are still unclear, but his fans speculate that it has to do with violating Twitch's Terms of Use. Just about a week earlier, Twitch had updated its terms, banning links and referrals for online gambling. One person noted that Roshtein still had a casino logo in his graphics. In any case, it seems things resolved themselves within a day, and Roshtein was quickly back on the platform!
Roshtein on Discord
Discord is also a popular hangout for Roshtein and his fans. The party is always on in Roshtein's server, which has around 19,000 members.
As with other spaces on Discord, you will need to access it with a personal invitation link as these are essentially private spaces. Since no one wants minors gambling, the Roshtein Discord server is set for 18+ only.
Why Discord?
Discord is a platform where users can create their own servers, or chatrooms, that works on both desktop and mobile. It's free to use although extra features can be bought. While Twitch also has a chat function, streamers like Roshtein have been moving their home over to Discord after Twitch began banning casino advertising on its platform in August 2021. This was a huge issue for casino streamers as they see a fair bit of revenue from casino advertising.
You can still see Roshtein Streaming videos on Discord, and of course all the crypto casino links and promos as well. And the streamer knows how to keep things flowing on this channel too, with frequent giveaways and lucky draws.
Roshtein's betting style
Sometimes he makes smaller bets, but what Roshtein is better known for, and what his followers really love, is his appetite for high stakes wagers.
That means on the lower end 100 euros a pop (which is pretty big in our books!) and up to 1,000s of euros at a time. Big stakes mean bigger wins. And frankly, we have to admit, more excitement. Just by watching you get a feel of what it's like to be a whale. But the risk is on him.
Casino games Roshtein plays
Like most casino streamers, Roshtein mostly plays slots – albeit for higher stakes than competitors. Some of his favorites are the high volatility slots like the Book of Dead and Drop'em.

We love watching him
play Stake slots or crypto games too
. But every now and again, like us, he'll give us a taste of a different game, which is a nice way to spice up the entertainment. These games are generally table games like a few rounds of roulette.
Truly dedicated to his form, Roshtein often streams for hours at a time. And sometimes he starts playing even before he goes live. This is a great strategy and part of what makes him so great.
Basically, so you don't get bored, he'll often dedicate hours spinning the Stake crypto slots, stopping in time to go live and share the most exciting bonus rounds he's reached with you. This way you get a glimpse of the hottest action without having to wait around.
Roshtein and Stake casino
As the most successful slots streamer, Roshtein knows what keeps his audience engaged. And this means choosing the most highly regarded crypto casinos around. You chose Stake for a reason. And so did he. He clearly understands that what Stake has to offer is a step above the rest. And so over time he's become a total Stake fan.
And when the best of the scene come together, amazing things happen. There's been several real life events, where Roshstein and Drake, yes the musician, have hosted Stake casino streams and gambling parties with lively chats and massive cash giveaways.
In addition to watching him play your favorite Stake games, Roshtein also brings you special Stake promos, which further solidifies our love for him. Keep an eye on his streams for his latest Stake promo code, with bonuses like deposit $25 and get an extra $35 free.
Or you don't have to wait and use our promo code "STAKEFANS". With this code you get your first deposit at the crypto casino doubled up to 500 $.
Roshtein riches
Although Roshtein has never publicized his net worth, it's estimated to be in the $30 million to $40 million range, which is pretty darned rich we'd say. His biggest single win yet of $18,750,000 on Wanted – Dead or A Wild definitely contributed a good chunk to that. And that we'll just point out was ultimately on a $1,500 bet (i.e. an excellent return).
Other notable wins along the way include some pretty noteworthy sums in the hundreds of thousands and even millions too. Again, he's betting big, so he's often winning big when he gets lucky.
That being said, since he's betting with so much money, it's a lot of smaller wins as well as streaming royalties that play a big part in building his wealth too.
When to watch Roshtein play
It's always fun to watch Roshtein play. Although you can be spontaneous and have a flip through his Kick.com channel to see if you can catch him live at any given time, even better is to follow him on Instagram and his other social media accounts. There he posts regularly updates when he is online or starts a new stream. So you can be sure, that you don't accidentally miss a hot session.
If you can't make a session, no worries. He's usually on live a few times a week, and generally his sessions begin in the late afternoon, with peak action taking place around 8 pm, i.e. prime time. Sessions are often about 10 hours, though if there's an exciting tournament taking place, he's known to go 12 hours straight, or more if need be!
What to watch Roshtein play
Like we said, Roshtein mostly plays slots. But not necessarily randomly. The streams almost always start off with the extremely popular Bonus Hunt.

This is where he spends all of his saved up features and free spins that he has collected in advance, playing slots throughout the day. That way he is able to start with the hottest action of the most amazing bonus rounds, so you get treated to the best parts of the games instantly, with the potential for the biggest wins. A total adrenaline drive really.
For a fun twist, he also sometimes streams a show called RoshFails presenting his biggest losses of all things. Now we certainly don't applaud laughing in the face of a loss, but it is undoubtedly fascinating to watch. And yes, since he's so reactive, you might end up laughing too, which we'll excuse since that's the point.
Is Roshtein fake?
Roshtein is definitely a real person playing under an alias. And he is definitely playing Stake games for real. But we can't ignore the chatter we see popping up from time to time, wondering if it's Stake itself that bankrolls him, or if he's playing Stake games in play money to curb his risk.

All of the proof points to the fact that Roshtein is legit – playing games with
his own cash and definitely not in practice mode
. He's just a regular guy with a bigger appetite for risk and fame than most, and he's simply awesome at fulfilling the niche he's created for himself.
Other Roshtein social media accounts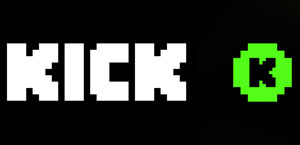 Kick.com: While Rosh made his name for himself on Twitch, Kick is where he is nowadays. And on this new streaming platform, he's already got a 156k strong following. Many of them are loyal fans who moved over right with him when Twitch enforced the new gambling ban. Roshtein streams almost daily on Kick, and certainly is one of the most popular streamers on the platform.
---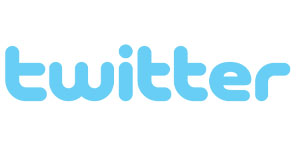 Twitter: On Twitter Roshtein has nearly 125K followers. You can follow him there if you're interested in Roshtein tweets sharing highlights of his big wins, scheduled programs, and special promotions. Of course, any unmissable events, like his streams with Drake are also tweeted.
---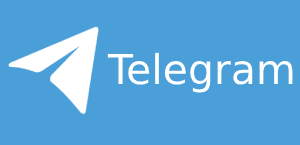 Telegram: There's also a Roshtein channel on Telegram. Roshtein always announces on TG before he goes live, as well as what contests and giveaways are on. He also posts some pretty goofy gifs from his streams. Sometimes he might even post a video of him walking around in the sun! It's a really practical way to stay up to date.
It's a channel, so you'll only see Rosh's posts and it's not so much a place to have a group chat, unlike Discord. Still, you can see all the other subscribers' reactions, and there's are so many subscribers with such a huge range of reactions that it's a pretty entertaining world in itself.
---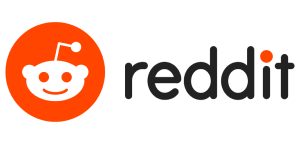 Reddit: If you're looking more for a forum kind of interaction, there's also a subreddit for Roshtein with roughly 3.2k members when we checked. Of course, it's not nearly as lively as a chat in stream, but you do get new posts and comments almost everyday. From looking at Roshteins wins and losses, to trying to figure out what music he had in the background in his stream, everything goes here.
---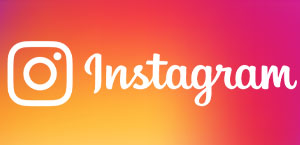 Instagram: Over at the 'gram, Roshtein keeps his 132k strong troop busy with photos and reels that not only cover casino content. But you'll also find photos from Roshtein's travels, the streamer being goofy, adventures with friends, to just enjoying life in the sun. Sometimes he'll even post more personal things, like his dog with him at the gym, and even a childhood pic.
---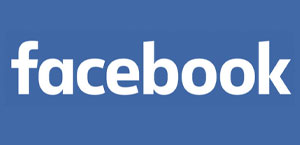 Facebook: Roshtein used to be a lot more active on Facebook, and has a cool 13k followers here. Right up until Xmas 2022, he was posting a lot of photos, selfies and sharing dog posts on FB. But his activity on Facebook has somehow slowed right down in 2023. A bit of a shame if you're active on FB, but there are enough other places where you can catch him.
---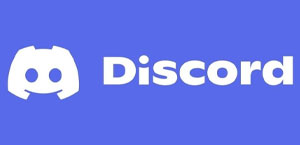 Discord: We already talked a bit about it, but Roshtein is also on Discord. The Rosh community here is around 19k, and it is very active. Obviously, lots of announcements and contests. The chat here is also pretty active, sometimes with 3,000 members just shooting the breeze around the clock.
---
Summary of Roshtein Stake streamer
Although every casino streamer brings something different to the table, Roshtein is recognized internationally as one of the best, if not the best. And since he's so devoted to Stake gambling, that makes him all the better to us.
If you haven't watched casino streaming before, it is more amazing than you might think. And if you're a regular watcher, well if you've yet to check out Roshtein (which we find hard to believe is possible), do so now. Even if you don't quite connect to his style, there is absolutely no doubt this guy is entertaining.
Source of Information: Roshtein.com/about
Where to see Roshtein live: Kick.com/roshtein
Article:
Roshtein - Our favorite Stake Streamer
Stakefans.com