Adin Ross – Stake Star with Incredible Fan Base
If you enjoy watching casino streamers play, then in all likelihood you've heard of Adin Ross. While he only broke into the streaming game in a real way in 2019 – through skill, talent, charisma, and some good old fashioned luck – he is now breaking all sorts of records, and gaining fame and fortune all the while.
In his early 20s, he was born in Boca Raton Florida and now resides in sunny California, where he enjoys what seems to be a rather fun and lucrative lifestyle. He originally started his way to streaming stardom as Adin2Huncho on YouTube, but over the years, has branded himself by his full and proper name.
Currently, he has more than 5.6 million followers on Twitch who regularly tune in to catch his antics, plus a huge presence across YouTube, Instagram, TikTok, and more. His gigantic fan base is composed of gamers, gamblers, and simply those seeking some fraternal chit chat.
Some facts about Adin Ross
Streamer pseudonym:
AdinRoss
Real name:
Adin Ross
Birthplace:
Boca Raton, Florida, USA
Birthday:
October 11, 2000
Nationality:
American
Years active:
2019 – Present
Follower:
5.6M (Twitch)
1.2M (Twitter)
2.46M + 864,000 (YouTube)
2.5M (Instagram)
26,000 (Facebook)
4.6M (TikTok)
Outstanding personality traits:
Extremely extroverted and entertaining
Highest win:
$200,000 playing Crash
Highest multiplier:
Not known
Adin Ross net worth:
>> $2 million (estimated)
Adin Ross Casino:
Stake
Who is Adin Ross really?
One of the standout things about this Stake streamer is his name. Unlike most of the other streaming stars like TrainwrecksTV, Roshtein, or ClassyBeef, Adin broadcasts using his real name. True, he did originally start out in 2019 as Adin2Huncho, using a YouTube account that had been created in 2014 and had mostly been dormant until then. But he no longer uses a pseudonym.

That being said, despite operating under his own name, we don't necessarily know all that much about him as a person. Though if you pay attention and watch him frequently, it becomes easier to put together at least
basics of his life story
, as much as his interests.
For example, in an interview with the American podcaster journalist No Jumper, he revealed that he had almost died in his sleep when he was 12. More accurately – and scarily – he was stabbed by a deranged relative while catching his z's! Needless to say, he has since recovered, though he admits he had some anxiety and depression for a while after that.
Nowadays, however, his life seems like bliss. He clearly makes a lot of money through his various streaming pursuits, which began with NBA 2K – as he's a huge basketball fan, then Roblox, Grand Auto Theft, and now Stake as well as some general chat.
He is also super social. In addition to having a lot of clear love from his dad and sister Naomi, who has helped him on his way to success, he regularly hosts other streamers and celebs on his shows. Oh, and he has a dog.
A nice guy, who admittedly sometimes gets himself into a bit of hot water with his shenanigans, he also revealed in May 2021 that from now on he would donate 10% of his Twitch revenues to his audience's charity of choice each month.
And that in a nutshell, is essentially the guy.
How he got famous
Adin Ross first went viral with a video of a prank he pulled on his sister Naomi, who herself became famous overnight. He was also living with Naomi when he started streaming seriously, and she is known to help him with his content.
But while pranks may have been the catalyst, Adin is a gamer. Contrary to many assumptions, Adin's great love is not just gambling, but above all the basketball e-game NBA 2K and its successor NBA 2K20 which is what led to his real leap of fame, when his idol, NBA legend LeBron James made an appearance on his channel!
This spontaneous visit by the basketball giant certainly boosted Adin into super stardom. Though a fortunate occurrence, however, it wasn't a matter of mere chance. That's because Bronny James, LeBron's son, is a close friend of Adin's, and they often play and stream together through to this day.
Adin also continues to expand his reach and popularity by teaming up with popular streamers. For instance, in addition to Bronny, other streamers he is closely associated with include ZIAS and IShowSpeed.
On the flip side, he has also helped propel lesser known names to increased exposure. For example, Adin happened to be streaming with Xposed (aka Cody Burnett), when the latter, a lesser known Twitch gambler, won $4.72 million on Hot Fiesta slots. As you'd imagine, this made for great ratings for Adin, and also bumped up Xposed's credibility and subscriber list.
What Adin Ross streams on Twitch
In addition to his presence on various social media channels, Adin Ross discovered Twitch for himself in 2019 and now streams there almost daily. While he still does streams of games like NBA 2K21, and maintains his standing as a famous shooter playing Fortnite, he is now positioning himself more than ever as a gambler, with an expressed love of slots in particular.
These days, he has an incredible fanbase of 5.6+ million followers on Twitch. He is not only one of the biggest names in the business, he is actually one of the quickest stars to rise, having surpassed the 5 million fan mark in less than two years! While arguably some of these fans are bots, he is still undeniably hugely popular, with his videos and live broadcasts having been viewed more than 13 million times.
With so many people trying to make it in the streaming world, it takes both talent and luck to succeed. Adin's trick seems to be his easy-going manner and many funny Just Chatting streams, which appeal to different target groups at the same time. Some share his passion for the crypto casino Stake.com, while others love to watch Adin play NBA or Fortnite.
His charisma really makes it all work. True, he has gotten into trouble a few times with some controversial comments, and a bit of a feud with the rapper Foolio. He's even been banned more than once, though he was quick to resume activities when matters were sorted out – and has been able to remain congenial and well-liked all the while.
More recently, Adin Ross seems to be "cleaning up" his Twitch channel a bit, having deleted or deactivated some videos with racier content. However, he's as hard at work as ever, providing subscribers with new content and a fun roster of guests. And he's still a regular player at Stake, where he shares his biggest moments with his fans, be it at the slots or the occasional blackjack table.
What betting strategy does Adin Ross use?
One of the reasons that watching slots streaming is so much fun is the inspiration. On the one hand, it's fun to see someone else gamble, especially if they're a high stakes player. So we get to witness the big thrills without any risk. And if they happen to be a funny, animated guy like Adin Ross, it's all the better.
The other reason we watch is that many of us are interested in strategy. When we see someone else succeed, it's only natural that we want to get a sense of how they're doing this, and if there are any tips and tricks we can learn.
The thing about Adin is, that he's an easy-going guy with a good sense of humor, which suits him well when it comes to gambling. He is not easily ruffled, as can be seen in his Stake live streams, so in that makes him a good role model in terms of composure.
At the same time, however, he doesn't seem to be following any particular betting strategy, but rather decides spontaneously how much the game is worth to him. Probably based no more on a whim or fleeting mood.
That being said, Adin Ross is by no means a thrifty player. More accurately, investing $100 per spin – that value in Ethereum, as that's his preferred crypto coin, is quite common. However, he tends to play slot machines that allow a wide betting range, so his fans can get a feel for the games and play at lower stakes if they please.
In terms of his favorite games, more recently he seems to be inventing himself as a slots man. But he is also known to enjoy hands at the blackjack tables, particularly the live casino ones.
Adin is very tuned in to his fans. In addition to keeping up a steady stream of chat, he also takes their suggestions into account, and sometimes will play a game based on fans' requests. Another key to his success.
Adin's favorite games at Stake.com
A clear advantage of the Stake casino, is that it has a very large selection of different game categories. And this is exactly what Adin Ross cleverly uses for his live streams on Twitch.
So he himself does not have any one clear favorite, we'd say he is primarily dedicated to exciting video slots like Gates of Olympus, Wanted Dead or a Wild, or the Sweet Bonanza game. He is also known to be a live casino fan – that is the online type of live casino. And blackjack we'd say is his top pick there.
In addition, Adin is always happy to devote himself to the special Stake original games, also known as crypto games. And one of his favorites is undeniably Crash, for two reasons. On the one hand, this guessing game based mostly on personal intuition, offers Ross and his viewers a high degree of excitement. On the other hand, since it was the crypto game that brought him his highest single win to date – namely a full $200,000 USD – it's reasonable he has a special affinity for it.
How long has Adin Ross been playing at Stake?
Ross got into gaming publicly and live streaming in 2019. When exactly he closed his deal with Stake.com, however, has never been announced.
The reality is, he did not start his move to casino streaming there. Or certainly not exclusively. In the past, he leaked in one streaming session, in a conversation with someone who goes by the name Duelbets that he had been offered some very serious cash for his gambling efforts. The original number that was thrown out was $2 million, but that was downgraded to a "mere" $1.4 million in clarification. The presumption was that it was Roobet – another popular crypto casino – that had offered him this deal.
But apparently he has since walked away from that arrangement, and is now streaming his Stake gambling exclusively. How much, if anything, he's being paid for that is anyone's guess. We assume there is some sort of deal going on there to make it worth his while. After all, this is a business for him.
However, Ross does not give any details on exactly what the premiums he receives look like. Some think he is being paid a flat rate. Others assume that he uses real money, and gets to keep his winnings, but is reimbursed for all his losses. And many assume there's a referral fee involved as well. It could be any or all of those things, or something in between. We only know that the Twitch star is now only playing at Stake and streaming no other online casino.
And that friends, is also a great lesson in reinvention. Having propelled into stardom from a viral video, he was able to secure his ratings with a surprise guest appearance by LeBron James, and then successfully leverage his gigantic reach to promote his playing on Stake and ultimately the casino itself.
Promotion of the massive Hot Fiesta win
Although it is undeniable that Adin Ross has become a massive success as an individual, he is also a people person – which is in fact a big part of his appeal. As such, he often takes a look at other live streams and connects directly to other Twitch streamers. This was the case, as we mentioned above, somewhat recently with the Canadian streamer known as Xposed. Adin was watching Xposed live stream, when Xposed won around $4.72 million playing the Hot Fiesta bonus slots.
This ultimately gave Xposed unprecedented exposure, as in that moment he was also essentially being followed by Adin Ross fans. And this meant that Adin was able to give this comparatively "small fish" about 10 times his normal range of views for a short time.
But really, this was a win-win situation for both guys. Adin's viewers got treated to a live mega slots win, while Xposed enjoyed an exponentially larger audience during his moment of glory – and probably picked up more than the a few fans along the way. Goes to show what friendship, or at least showing interest in others, can do!
Adin Ross Net Worth – Facts & Figures
Streaming sure looks fun. But many wonder if it's worth it. Maybe not for everyone. But if you're as big as Adin Ross, you bet it is.
While it is difficult to give concrete figures, the best most recent estimate is that he has a net value of some $2 million, which is steadily growing year on year. This, by the way, may even be on the low end, as his annual income is estimated at around $3.2 million from YouTube revenue alone.
So his net worth is probably a whole lot higher. And he is most certainly able to afford a very nice lifestyle, as we can sometimes catch glimpses of on his various social media accounts.
Adin Ross streaming times
Though it may look like a hobby, streaming is actually a job. And just like in any job, it takes a whole lot of dedication to be successful. As such, it is no surprise that Adin Ross basically puts in full time hours to his Twitch gaming and streaming.
Typically, he is on Twitch five days a week and usually for at least four to six hours. And he's not just playing. Whether streaming Stake sessions or playing some other game, in addition to animatedly narrating the action, he's always busy answering his fans' questions in chat too. In other words, it's fair to say he invests a lot of time in his career.
In terms of hours, keep in mind that Adin Ross lives in the US. And he is a young guy. So he is generally keeping a schedule that suits that, usually streaming in local evening hours. But again, since his sessions tend to be long, this is pretty accommodating for viewers around the world, who can tune in at different times. Or, almost as good, catch the recordings after.
Other social media channels where you can find him
In addition to Twitch, where he has his biggest presence operating under the handle AdinRoss, you can find this rising star on a number of other popular platforms.
YouTube: Adin Ross and Adin Live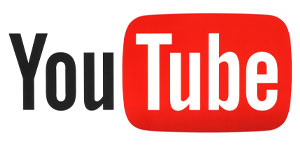 Adin, you might say, got his start on YouTube back in the days when he was Adin2Huncho. Since then his focus has changed, and he has grown wildly popular in turn. He now has two active YouTube channels.
His Adin Ross channel was joined by the Adin Live channel in August 2021 and has now reached 2.2 million subscribers and quickly growing, with new fans joining almost daily. The big thrill here is a combination of Adin's pranks, e-dates, and all the other humorous content he shares, as well as NBA2K game action.
A third channel, by the way, in case you've heard of it and were wondering where it went, was called Extra Adin. But it was terminated for violation of YouTube's terms and services.
---
Twitter: @adinross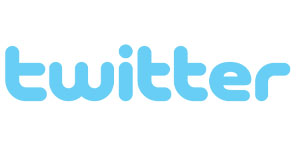 Compared to the other social media channels, the Adin Ross Twitter account has been around for quite a long time; or to be more precise, he opened it in mid-2016.
Contrary to what one might expect, his Twitter feed is less about gaming. Instead, Adin provides us with personal photos, impressions of his life, and entertaining tweets, which are not only followed by "normal consumers" like us, but also, according to his own statements, world-famous stars like Kanye West. That being said, in recent times, as he's stepped up his Stakes casino game, we have been noticing more tweets on theme.
For some reason his location here is listed as New York / Toronto, whereas other accounts indicate he's in California or even Mexico. We actually really don't know. But it's kind of irrelevant. The content is fun and delivers great entertainment value, especially if you want an extra glimpse into his personal life and "deep thoughts".
---
Instagram: adinross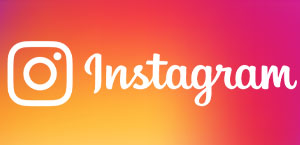 Adin may have some 2.5 million followers on Instagram, but he is honestly not all that active there, with just a few dozen posts at last look. That being said, these are rare pics that his fans crave providing carefully curated insights into his rather awesome lifestyle with shots in his sports car, alongside his friend Bronny James, or even photos that show him in the pool.
One picture posted mid-2021 created quite a stir, with people wondering if a certain Pamibaby, who is also a big social media star, and he were in a relationship. There have also been rumors about him and Corinna Kopf with whom he streamed playing GTA5. The reality is, we don't know. But his followers certainly enjoy the suspense.
---
TikTok: adinross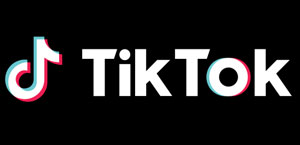 With TikTok becoming increasingly popular, Adin obviously has a strong presence there too with 5.5 million followers and some 72.9 million likes.
He does not, however, post a whole lot there either. Though again, that could change as TikTok continues to take center stage. Or maybe not. He already has enough attention in his steady gigs, so maybe the few videos he posts on TikTok are enough for the format, especially since these clips, some might say, are the best in terms of him demonstrating his entertaining self.
---
Our ultimate impression of Adin Ross
After just two years, Adin Ross, whose career took off under the alias Adin2Huncho, has achieved what many other streamers can only dream of. With over 5 million subscribers, his financial future we'd say is rather secure. At the very least, both his big and smaller dreams are already being fulfilled – certainly according to Instagram and Twitter photos that show him living his best life.
While he still enjoys the basketball world, as in the live game, he also continues to play plenty of NBA 2K21. And over the past many months, Stake and its awesome crypto gambling have become something of Adin's second home, which he welcomes his huge fan base into, to share his best moments, as well as his losses, always in an entertaining way.

This huge fame, and sizeable fortune, combined with his youth, make for a great combo package. He definitely seems lucky, but it is also clear that he works really hard. He has had a few controversies in his day, but he is mostly seen as a pretty good guy who is
down to earth and connected with his family
. And this too is part of his appeal. Making us want to watch him and revel in his success.
Article:
Adin Ross – Stake Star with Incredible Fan Base
Stakefans.com