Kick.com – A New Live Streaming Platform and Good Twitch Alternative
For all the casino streaming fans out there, we have some good news. There is a new live streaming platform in town! In case you haven't yet heard, in late 2022, Kick.com was launched in beta, and has since been garnering quite a bit of attention. Its goal from what we understand is to become the new home of all the gambling streamers out there – including the big names that we know and love like Trainwreckstv, Roshtein, and Xposed – essentially replacing Twitch for casino streaming purposes.
With such a lofty goal in mind, this will be no easy feat as you can imagine. But since it is rumored that the powerhouse crypto casino, our very own favorite Stake, is one of, if not the main backer behind this ambitious endeavor, alongside none other than Trainwreckstv himself, we think there is a pretty good chance of achieving such success. In all fairness, considering the recent Twitch ban on most types of casino streaming including our beloved slots, a new platform does make sense.
So while it has all the right elements built in for success, the real question is, will the popular streamers and their fans come flocking? So far, we can tell you that things are looking pretty good. But let's have a bit of a deeper look into the Kick.com platform to understand what it's about, how it differs from Twitch, and the real reason we would imagine streamers are getting on board.

What you'll find here:
Other than live streaming, Kick lets streamers upload recorded video games or casino gambling sessions and make them accessible to viewers on their own channel. Just like at Twitch. In addition to slot machines, titles such as Grand Theft Auto, League of Legends, Fortnite, and World of Warcraft are currently enjoying a strong showing, presented to fans by stars such as Roshtein.
How is Kick any different from Twitch?
Since we all loved watching streamers on Twitch, one might ask what on earth do we need another streaming platform for? The main reason is the Twitch ban on most live gambling. That ban may or may not last, but in the meantime, since slots streaming is such a lucrative business and cherished pastime, it was essential to ensure it's accessible for the long-term. Hence Kick stepped in.
For many of us, it seems like Kick came out of nowhere. All of the sudden people were talking about it. And that feeling may be somewhat correct.
There was not much information about the launch of Kick.com, certainly not in any sort of official kind of way. Word got around the scene because casino streamers advertised it on their social media channels and in their live streams. Trainwrecks, in particular, was pretty vocal in promoting it, which makes sense as he is at minimum a consultant for the platform. Or maybe even a partial owner and investor.
The reality is however, that there was obviously quite a bit of forethought put into the platform. Kick, even in its beta format, has shown itself to be a serious contender in terms of both the business model and the technology it provides.
While the actual UI is not all that much different, and the functionality is pretty much the same as Twitch (why fix what isn't broken?), the main difference at Kick is for the streamers themselves. And that being the distribution of revenue share. Kick is giving the talent a far bigger piece of the pie, as Twitch seems to be restricting income opportunities for streamers giving them a 50% instead of 70% percent cut for each subscription.
In fact, it has been reported that a whopping 95% of the revenue that a streamer at Kick generates through subscriptions goes directly into their pocket. And if the fans then give the streamer extra money via so-called Kicks (being the same as Donations on Twitch), the full 100% of funds go to the streamer as well. This is opposed to Twitch, where the streamer was only pocketing 50% of the Donations, with Twitch claiming it needed to have such high fees in place in order to cover the climbing costs of the streaming platform itself.
Another strong differentiator? The creators of Kick.com have a clear commitment to fairness and transparency. This is done through well-defined Community Guidelines and Terms of Service, both of which can easily be found onsite. There's no doubt on what is permitted and what is not. This is opposed to Twitch, where we have all heard complaints that streamers were blocked suddenly for some reason, which later turned out to be unfounded. Conversely there were clear violations that had no consequences at all. In any event, this ambiguity should be a thing of the past on the new platform.
Some also say that on the new streaming platform, content producers have more freedom in designing their content. We aren't exactly sure what that means, but maybe it has to do with the reduced limitations. In short, based on all that we have seen and heard, Kick.com puts streamers first, and is dedicated to creating an open, stable environment for talent to live out their creativity in front of the camera and thereby inspire fans.
For viewers, all these elements put together are positive in the sense that we know top talent will be highly incentivized to create the content that we love. Plus, we know the categories that we most enjoy – like crypto gambling – will be here to stay.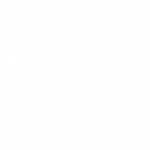 Interesting tidbit:
What is in a name you ask? That is anyone's guess. But we can all do some fun associative thinking to try and come up with what kick refers to here. Obviously there are a lot of associations that work. The new streaming platform is not the only company to have created a company with the word kick in its name. Back in the late 1990s, the domain  was dedicated to US high school soccer. Then a US company that developed software for music distribution held the domain. But as interesting as tracking a URL and its backstory can be, that is all history now. We are betting that Kick in its current streaming platform incarnation is here to stay.
Twitch as the engine that drives casino streamers (and their fans) to join Kick
It is clear that Kick came onto the market to compete with Twitch and is developed in its image. The title of this section – that Twitch itself is driving streamers to Kick – may read as counterintuitive. But since Twitch announced the end of live gambling sessions on its platform, Stake fans and other lovers of online casino gambling have been hoping for a new home for their streaming stars. Which they already have, as many of the big Stake streamers in particular have already switched to Kick.
The online casinos themselves, especially big names like Stake, were also hoping for a new platform to showcase their wares. Stake Managing Director Eddie already runs a Kick channel himself while also promoting the platform in his casino. And, of course, us as fans, were starting to miss the slots streaming thrills. So it makes sense that someone is at least trying to fill the void.
Whether the changes in policy at Twitch are really the trigger for the development of Kick.com is still to a degree a matter of speculation. And while gambling is all about luck, business has much more planning involved. So it would be a mad coincidence if Kick just happened to come onto the scene almost as soon as Twitch blocked casino streamers and some gambling providers on its platform.
Our assumption is, since there have been plenty of rumblings about gambling on Twitch with a lot of "negative" press, some smart players were putting Kick together, quietly in the background. And ready to launch when the much-discussed ban finally dropped.
That being said, it is definitely not just the ban on casino streams that has fueled the jump to an alternative streaming platform. The actions of Twitch in general, including what many consider indiscriminate blocks on content producers, as well as reductions to talents' income streams, are part of it too.
Rumors of a connection between Kick.com and Stake casino
There is plenty of speculation that Stake had a hand in the creation of Kick. While there are some indications that this indeed may be the case, there is a lack of verifiable facts. Nor have we seen an official press release as such. So for whatever reason, if Stake Casino is indeed behind the development of this new platform, the casino management is currently holding their cards close, and staying mum on the topic.
Still, the evidence is strong many might say. And we are not just talking about Stake CEO Eddie's Kick account, but the striking number of prominent Stake streamers who have quickly made the shift to Kick. Equally, many of the slot streams on the newly opened platform were shot by individuals playing at Stake. That is, whichever way you look at it, Stake seems to take central stage here. This may or may not be pure coincidence. You can make your own assumptions.
But regardless of whether or not Stake has a stake (sorry we couldn't help the pun) in the Kick platform, it is important to note that Kick is open to anyone, not just Stake streamers. So it is certainly possible to find content from other crypto casinos being streamed here too. If you are looking to pick up an audience, you can also share sessions from any online casino you desire.
The top streamers who are active on Kick
News about the Twitch alternative Kick is currently spreading like wildfire. Those who follow online gambling trends are certainly buzzing about it. So much so that many of the most popular casino streamers have already opened accounts there – especially those who have been known to gamble at Stake. Of course, there is a possibility that the accounts are copies as some detractors are claiming. But that has not been our experience so far.
In any event, if you are looking for one of your favorite streamers, below is a short list of the top streamers on Kick. You can see just how popular Kick streaming is among the celebs, and who you should consider following there.
Roshtein
On November 25, 2022, a stream from Roshtein was published on Kick for the first time, with the caption "Roshtein is back!" The account apparently caught the eye of gambling streaming fans immediately, because, let's be realistic, Roshtein is one of the most long-lived, active streamers out there. As such, within a few days, he had more than 15,000 followers on Kick.
True, he is still streaming at Twitch as well, where he also continues to cross-promote Kick. The benefit of watching him at Kick, however, is obviously the fact that only there can you watch his exciting crypto casino streams from Stake.
---
Trainwreckstv
Another highly experienced and popular Stake streamer who has made his way to Kick.com is Trainwreckstv. On the new platform you can find a rich array of Tyler Faraz Niknam's saved videos and watch his live streams.
Like Roshtein, he was an early adopter, making his debut on the beta site already at the end of November 2022. At first, his follower count was in the lower three-digit range. A short time later, when it became clear that he really was behind the account, his followers rapidly expanded into the five-digit range – and have been growing since.
He is not just a mere streamer here. He is also known to be a Kick consultant, or what others may label advertiser or promoter. Whether he is also an owner with a percentage of the new platform's company is anyone's guess. But he definitely has at least some sort of personal stake invested in the endeavor.
---
ClassyBeef
The group of guys known as ClassyBeef has also been active on Kick.com since November 24, 2022. And the Let's Play Dork Unit that Stake has to offer is streamed live on their official channel. As for speculation that they are just reappropriating their Twitch content here, we can tell you that this is not the case. On any given day, and we'll just throw December 1, 2022 as an example, we were able to watch them live at Kick.
That being said, they are huge social media stars and would never stick to just one platform for obvious reasons. But they do seem to be interested in building their Kick following. In fact, this group of young men who describes themselves as "the most positive community on Kick" also promotes their channel on Twitter and YouTube.
ClassyBeef has yet to build its Kick numbers to anything close to what it has on Twitch or YouTube, where they still post clips of their streams. But their Kick numbers are steadily growing from 10,000 followers mid-December 2022 up to over 16,000 just one month later.
---
Xposed
A passionate slots streamer and video game player (especially Call of Duty), plus a bonified sports fan, Xposed is one of the most successful streamers around and an all-round social media star. And now, you can find him on his newly minted Kick channel, where he is promoting our beloved Stake casino with some pretty worthwhile bonus offers too.
To help build up his traffic and bring tried and true fans to his latest platform, you can find Xposed regularly promoting his Kick streams from his Twitter account, as well as within the content of his YouTube clips, where he actually started talking about the new streaming platform even before it officially launched. Which, of course, indicates some sort of insider's knowledge. Though that makes sense, since he is undoubtedly one of the best streamers around. Any smart operator would want to ensure that he is on board to help propel their success.
---
Yassuo
The New Yorker Moe, more commonly known to Stake fans and Twitch viewers as Yassuo, has apparently also opted to stream on Kick. Among the big-name casino streamers, he seems to be making less of an effort. At least his Kick follower count is still extremely small in comparison to his 2 million followers on Twitch.
Maybe that's because he is happy to focus more on his passion for League of Legends rather than on slots. We honestly don't know. But if the trend of jumping platforms continues, he may well start devoting more effort on building a Kick.com following. He can keep up his LoL streaming alongside slots on Kick, without any worries of policy changes that linger at Twitch.
---
xQc
Felix Lengyel, the Canadian better known as xQc, is nothing short of a legend when it comes to the streaming world. On Twitch alone he has an almost unbelievable 11.5 million followers. And many sessions garner close to a million views. This is pretty much unprecedented success, which is why having him at Kick would be nothing short of a coup.
Alas, while he does indeed apparently have a channel there, it only has a few hundred followers. Which for regular people like us would be an exciting start. But for him this just indicates that he is not yet "all in" on the new streaming platform. If he does make the move – and one would imagine Stake or Kick itself would try to incentivize him knowing the traffic he draws – then we can expect an explosion in popularity for the new platform to quickly follow.
---
What special features does Kick.com offer?
As already mentioned, Kick.com is currently still in its beta phase. But it certainly seems to have all the right elements in place. And what it does have works well. This includes the opportunity for any individual to register, create their personal channel, and use various tools for live broadcasting.
For spectators, on the homepage, you can see content organized in different sections including 'Featured Streams', 'Top Live Categories', 'Top Live Groups', 'Recommended Games Channels', 'Recommended IRL Channels', 'Recommended Music Channels', and so on. There is also an onsite search function which you can use, if you are looking for something in particular. So for example, you could type in the name of a slot game you love or a streamer you are interested in to pull up any results there.
A chat function is available to build engagement. It will let you chat and connect with other fans as well as the streamers themselves. As for the channel setups here, they share certain similarities with Twitch. For example, in addition to optional brief information about yourself, you can create videos, add links to other social media channels, and post a streaming schedule for fans. Those with a Stake partnership can also promote their coupon codes in their channel like on Twitch.
In other words, it all looks and works pretty much exactly as you would expect. Since Kick.com is still in its infancy, the first step is to build a functioning platform. But as Trainwreckstv has announced, there will be new features and functionality in the future. So while it still looks like a Twitch clone, we expect that it will carve an independent identify of its own with time.
Unique Kick content
One question you may have is – is there enough content on Kick to stay entertained? The answer from our perspective is yes. There are far fewer channels and views than on Twitch, but that doesn't really matter. It isn't YouTube where you need a huge collection of video clips to make it worthwhile. All you really need are a few good casino streamers who regularly host live sessions to fill your time. And to this end, Kick is quickly attracting all the top names. The handful already there are people you would likely be watching anyhow. And more in all likelihood will be carving a reputation for themselves on Kick in days to come.
Also, since Kick isn't all that crowded yet, this may just be your chance to get in early on the game if you are looking to build yourself up as a famous casino streamer. Creating a channel is free, so if this is something that interests you then it is certainly worth a shot!  If you don't go for it, you could end up kicking yourself when you discover some person no more talented than yourself had seized the opportunity and all the glory that goes with it.
Categories available for Kick streaming
While Twitch has closed its virtual doors to gambling streaming, Kick.com has swept in to fill the void. As such, real money gambling channels are the most attractive category at the moment.
And it's not only slot machine sessions that are being live streamed here. Under the gambling category there are also sub-headings such as table games, poker, and dice games. In other words, all of the categories that Stake fans should be familiar with.
While we do love watching live gambling fueled by the high bankrolls of top streamers, we also follow certain people for their personalities at the end of the day. Which is why, like at Twitch, you will also find a 'Just Chatting' section, where popular streamers like Roshtein and ClassyBeef hotly discuss everyday topics with their community following.
In addition, there are popular categories for video games like League of Legends, GTA, and Valorant. Plus, an IRL category, music category, and so forth.
---
To-date, these are the top Kick.com categories:

Slots
Just Chatting
Retro games
DJ
Software & Game Design
Dota 2
FIFA 23
---
In other words, while perhaps launched to give gambling streamers a safe home, Kick aspires to be much more. It's explicitly giving ample space to those in the arts and music arenas too. If all goes well, we may well start finding things like unique tunes and other forms of creativity too.
Strengths and weaknesses of the streaming platform
As the platform is still in its infancy, it is safe to say it is a work in progress. For a beta site, things have been working surprisingly well, but you may still come across a bug or two. Kick is aware of such growing pains. Spokesperson TrainwrecksTV has pointed this out in a Tweet, which was a smart marketing move.
That being said, one of the main strengths that we have seen so far is that the entire UI is tidier and better structured than Twitch. The streaming categories have been built well, and the navigation menu is easy to follow. Kick visitors also benefit from the fact that more and more established streamers are finding their way there – so that's the talent advantage too. For those who miss these gambling stars on Twitch, you can now watch their streams where it's totally legit.
---
Main Kick.com advantages:
Offers a permanent solution for casino streaming, with no fear of a ban
Many popular streamers have created channels here, especially those associated with slots and Stake gambling
Live streams cover a wide range of categories
Attractive and intuitive user interface with pleasantly simple menu navigation
More profitable for content creator thanks to a revenue share designed to their advantage
---
Kick disadvantages:
Still in beta mode with minor bugs
Pages sometimes take a long time to load
---
Want to keep up to date on all that's happening at Kick? If you are interested in following how things at this new platform unfold, then we recommend following Kick on Twitter. The account @KickStreaming is updated regularly, with usually at least a tweet or two a day. Besides general updates, it has also garnered some good responsiveness, with its 12K plus followers thanks to interesting and unique content.
Our conclusion: Kick.com is a serious Twitch competitor
Bottom line, it may be a complete coincidence that Kick.com came out of nowhere the moment that Twitch scrapped casino streaming. But it's highly improbable since these types of platforms take planning, capital investment and development to come to fruition. More likely, as the rumblings against the "ethics" of crypto gambling intensified at Twitch, savvy operators put the wheels in motion; and when the gambling ban news broke, they were ready to launch straight into beta in November 2022.
We're guessing, whether it is Stake or some other entity behind Kick.com, there were some serious talks with the top streamers in advance – like Roshtein, ClassyBeef, and Trainwreckstv – who were ready to go live with them on that very date. While it helps to have launched with top talent in the lineup, only time will tell how successful Kick will be.
From our perspective, considering the Twitch ban on gambling, and how much we love casino streaming, we are guessing Kick will easily carve itself a niche. In addition, since it has a much more favorable revenue share, we imagine more creators will flock there as they increasingly hear of the new platform. As Stake fans, all we can say is that we are happy to have a place to watch the slots streams  that we love so much. If you have yet to check it out, we recommend a visit to Kick to see what the buzz is about.
Article:
Kick.com – A New Live Streaming Platform and Good Twitch Alternative
Stakefans.com