Slushie Party at Stake – The Juicy and Colourful Fruit Slot
Fruit Party has been one of the most popular Pragmatic Play slots, and now it just got better through Slushie Party. Slushie Party is the Enhanced RTP version of Fruit Party, which gives players a bit more of an edge on the theoretical payout side of things. Slushie Party rocks a 98% RTP, which is pretty darn high for a slot. Other than the higher RTP, everything else is everything you love about the original Fruit Party slot. From the 7×7 grid, the cluster pays mechanic, to the juicily colourful theme. Min bet size is $0.20, max bet is $1,000, and the max payout is 5,000x your bet size.
Ok, there is one other main difference between the two slot games. And that is Slushie Party is a Stake exclusive. You won't find it at any other casino, and that's why we've made sure to put together this review here at Stakefans. We have all the info for you here, or you can just as easily play Slushie Party in demo mode to get a feel for the game right away.
How the Slushie Party Game Works
As already mentioned, Slushie Party is an Enhanced RTP slot. Enhanced RTP slots are an exclusive partnership between Pragmatic Play and Stake Casino, where some of the best slots get even better with a bumped up RTP.
In the Fruit Party Slushie Party case, it went up from 96.47% to 98%. The original 96.47% was already pretty amazing for a high volatility slot like Fruit Party, and now with the RTP at 98%, Slushie Party is ready to hit with the sweetest brain freeze you can imagine.
If you want to play the game at Stake Casino, go to the site and pull it up by typing in the name in the search box. Alternatively, you'll find Enhanced RTP in the game menu and you can browse other slots in the series.
Once you've located the game, it's basically the same as any other slot. Start by setting your bet size. This ranges from $0.20 to $1,000. Then press Spin. And that's it!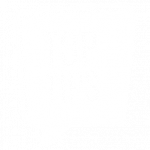 You can also play Slushie Party for free in
demo mode at Stake's site
. You don't even need to be logged in for that. However, as always, demo mode won't get you any
real money wins
. And if real money wins are on your mind, then make sure you're logged in with your bankroll loaded. Those who are new to Stake will be glad to know that the casino banks with a
massive choice of cryptocurrencies
. And if you don't have any digital coins, you can just as
easily buy crypto
from Stake's Moonpay gateway.
The Slushie Party game play is based on a Cluster Pays with Tumble Win mechanic on a 7×7 grid. There are no paylines, and a minimum of 5 matching symbols touching each other horizontally or vertically will give you a win.
Slushie Party Demo
Slushie Party Payout
Seasoned gamblers know that RTP is not the same as your actual win. Slot winnings depend on symbol values and their combinations. So for your convenience, we have the Slushie Party paytable showing what each symbol pays. The Scatter symbol is the Golden Peach. The Scatter doesn't pay in itself but it does unlock the bonus round, which we will cover in a bit.
| | | |
| --- | --- | --- |
| Symbol | Min. Payout | Max. Payout |
| | x1 | x150 |
| | x0.75 | x100 |
| | x0.5 | x90 |
| | x0.4 | x80 |
| | x0.3 | x60 |
| | x0.25 | x40 |
| | x0.2 | x20 |
Slushie Party Bonus Features
So as with Fruit Party, what makes Slushie Party a fun slot is the combination of special features that you'll see plenty of, even in base game action.

---
➥ Tumble

Like with most Cluster Pay slots, you get a Tumble feature. Whenever you spin a win, the winning symbols get erased with everything else tumbling into place. This makes space for new symbols – and potentially new wins. Tumbles only stop when there are no more winning combinations on your reels.
➥ Random Multipliers
In each win, there is a potential 2x multiplier attached. In the case of a tumbling sequence, all the multipliers are multiplied together – capped at a max of 256x – before they are applied to your win.
➥ Scatter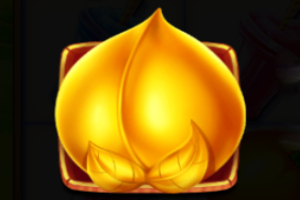 The Golden Peach is the Scatter that will unlock the Free Spins round with 10 Free Spins. You will need at least 3 of these symbols for the unlock. And if you have more, then you'll get more free spins.
3 Scatters: 10 free spins
4 Scatters: 11 free spins
5 Scatters: 12 free spins
6 Scatters: 13 free spins
7 Scatters: 14 free spins
➥ Free Spins Round
What's awesome about the Free Spins round is that the chance of having Random Multipliers is increased. And better yet, you can also get 4x here for significantly bigger wins.
➥ Bonus Buy
You could also buy Free Spins instead. This costs 100x your bet size. So for example, if your bet size is $1, you would pay a one time fee of $100 to unlock the spins, which would each have a payout value equivalent to a $1 bet.
---
Is there a Slushie Party Strategy?
A lot of the Fruit Party strategies will also apply with Slushie Party, since the game mechanics are basically the same. And that means the highlight here is in the Random Multipliers in the Tumble Win sequences, which can really add up even in the base game. Of course, things turn up a notch in the Free Spins bonus round, when you can get more Random Multipliers and also at 4x instead of just 2x.
Now, given that the Free Spins round comes with these extra Multipliers, should you then buy a round of Free Spins? We wouldn't actually. With the multipliers capped at 256x in combination with the rather hefty Bonus Buy price tag of 100x your bet size, your profit gets a serious cut even in the best case scenario. It's better to have longer and more frequent tumbling wins in the base game instead. So that's our Slushie Party tip for Stakefans.
The Stakefans' Take on Slushie Party
High volatility slots with high RTPs can be a very rewarding thrill, although newbies should realize it may take some time to hit. RTPs are a statistic based on long term outcomes after all. Keep this in mind when playing Slushie Party and other Enhanced RTP slots, meaning it's more of a long term edge that a hit and run win.
Once you have this cool calculation done, you're ready for an old fashioned good time. With more artificial coloring and flavouring for some extra wham, Slushie Party also gets a RTP boost up to 98%. For sure, this is one of the main reasons why a lot of players are playing Slushie Party after the phenomenal Fruit Party. What was already an awesome game gets fine-tuned to give players even more. If you liked the original game, then we think it's definitely worth giving Slushie Party some spins.
Article:
Slushie Party at Stake – The Juicy and Colourful Fruit Slot
Stakefans.com