ClassyBeef – Stake Streamers
If you want a little inspiration as to how class, guys, and gambling go together, we bring you ClassyBeef. Rising stars in the casino streaming world – and big fans of Stake – ClassyBeef is a group of slots lovers definitely worth following.
ClassyBeef's real identify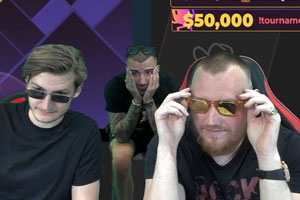 Like many streamers, not much is known about ClassyBeef beyond the basics. For example, we don't know much more about them beyond their first names. And even that is not 100% decided if those are their real names or monikers, though it doesn't particularly matter.
We do, however, know that they live in Malta, which is like the online casino world headquarters with so many operators located there. This gives them a distinct edge, as they're privy to the best casino developers and minds when hobnobbing about town.
As for how old they are, that too is anyone's guess. Most likely in the mid-20s to mid-30s range based on appearances. But feel free to correct us if we're wrong and you know better.
Some facts about ClassyBeef
Streamer pseudonym:
ClassyBeef
Real name:
Joe, Espen, Biggo, Nando, Georgi, Lamar and Jonte
Origin / Residence:
From all over Europe, living in Malta
Year of birth:
–
Follower:
197,000 (Twitch)
3,300 (Twitter)
24,200 (Youtube)
24,200 (Instagram)
10,700 (Discord)
Characteristics:
A team of seven casino streamers. They love crazy challenges and battle each other.
Biggest win:
€1,376,820.00 in Land of Zenith
Biggest multiplier:
x6.884,10 in Land of Zenith
ClassyBeef net worth:
unknown
ClassyBeef Casino:
Stake
ClassyBeef on Twitch
ClassyBeef made their debut on Twitch in 2019. At the time the team was actually a duo, with Joe and Espen streaming live to a paltry 11 live viewers. Since then things have really taken off with five more members – Nando, Biggo, Jonte, Georgi, and Lamar – eventually joining the crew at different times.
These days, the seven guys have accrued 179K followers, a number that is rapidly growing as their reputation increases. In fact, they are probably the fastest rising slots streamers ever, and their channel is number two in terms of views in Twitch's dedicated casino section. A pretty impressive feat we'd say.
Working as a team is a big part of their appeal, and fairly unique. It gives you an added layer of interactivity. Though often only one of the guys is streaming, just as often you'll see combos of two or three. And the banter is always fun to follow.
ClassyBeef betting style
Unlike Roshtein, another popular Stake casino streamer, who is best-known as a big bettor, ClassyBeef's wagers tend to be a little bit more conservative. Usually their wagers are within the affordable range of about €100 per round. Though for many of us Stake players that would already be considered high roller territory too – making it all the better to watch rather than do it ourselves!
But the reality is, they do need to be betting somewhat higher than the average player because in addition to entertaining they want to pull in the big, beefy wins, which are also part of the entertainment factor, of course.
Also, since ClassyBeef is a team, their play style is more active than a single streamer who will be narrating the action, but not bouncing ideas or commentary off anyone – unless us viewers count. It's a matter of manpower really. When you get more than one of the ClassyBeef guys on screen at a time, the action is increased by live banter, as well as their ability to play crypto slots and answer chats at the same time.
Casino games ClassyBeef plays
In terms of games, like most online casino players, ClassyBeef shows a strong preference for slots. And often the high volatility ones for the extra thrills, especially those with a lot of multipliers up for grabs. Once in a while you can also catch them playing games like live roulette in Stake's live casino. But most of the time it's a Stakes slots stream.
In addition to general game play, the guys have a unique gig called Beef Battles, in which they battle it out between one another, sometimes over free spins or big wins. The ultimate goal differs. But the engagement level is always high.
Preview of ClassyBeef team members playing different slots at Stake
ClassyBeef and Stake Casino
Like us, the ClassyBeef guys are big fans of Stake. Though they used to gamble more at other online casinos as well, they've become seriously dedicated Stake devotees. You can see this on their Twitch channel as much as on their own ClassyBeef website where they regularly promote Stake.
By following ClassyBeef on Twitch, you'll be able to get exclusive Stake promo codes, often well above what you'll find anywhere else. And these will be your ticket to exclusive Stake crypto casino bonuses.

Also, a pretty cool thing, when you watch ClassyBeef stream, you can earn loyalty points which you can trade in on the ClassyBeef website in the Point Shop for things like a $5, $10, $25, or even $50 Stake cash reward.
In other words, ClassyBeef is big on sharing their love and rewarding Stake fans in kind.
ClassyBeef riches

Since streaming is a business, it's always interesting to try and figure out
how much a streamer is worth
. But the reality is, we really don't know.
ClassyBeef makes money in a number of ways, streaming their Stake play and collecting winnings, advertising and subscription revenues, as well as through their own website where they run affiliate deals and even sell merchandise.
Their biggest single win to-date was a record-breaking €500,000 jackpot on Fruit Party, though their rival, Roshtein, broke that record with a $2,500,000 win not long after.
Since the team is steadily growing, and they certainly look like they're having fun all the while, we're guessing it's a pretty good income they're generating. And we definitely wouldn't be surprised if they're multi-millionaires by now.
When to watch ClassyBeef play
Being a team of seven has a lot of advantages. Besides the obvious dynamics being better, they also have more manpower to keep longer hours. This means ClassyBeef is one of the most prolific streamers around.
Generally, they stream Tuesdays through Sundays inclusive, starting at 10 am straight through to around 2 am, give or take. Although their schedule is listed in the Malta time zone, with such extensive hours, it really covers every time zone. So wherever you are, whenever the feeling strikes, you should be able to catch a ClassyBeef Stake stream live.
What to watch ClassyBeef play
Like we said before, ClassyBeef mostly plays slots. But for many, the best ClassyBeef program to watch is the Beef Battles series in which the guys vie to outdo one another playing a certain slot machine.
The setup is a one-on-one competition, with a third guy serving as the referee. Most often these battles feature a slot machine which lets you buy free spins, as it ups the one-upmanship and makes it all the more exciting. The winner generally is the player who wins more money through those free spins, though other challenges may be things like who hits a bonus game first or simply who lands the biggest win.
Is ClassyBeef fake?

Every online casino streamer has this question asked about them – are they for real or are they fake? So we'll address that too. No, ClassyBeef is not fake. These guys are gambling for real. Stake is a licensed casino, and it would be on top of it if someone was trying to trick you.
Other ClassyBeef social media accounts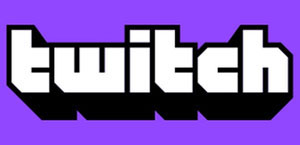 Although Twitch is ClassyBeef's main venue, they are well attuned to the need to be found across different social networks. That means there is a ClassyBeef Twitter channel, though admittedly it's somewhat small with only 3,000 or so followers.
---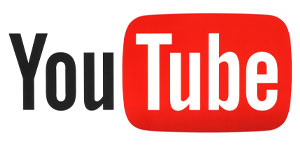 There's also an official ClassyBeef YouTube channel which currently has just over 24K subscribers. While much of the content there is video footage that you can find on Twitch, it's a great resource for catching some of ClassyBeef's best Stake moments. Plus, there are playlists for special features like raffles and competitions.
---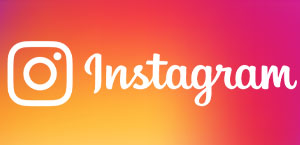 If you like, ClassyBeef Instagram is also a good option for catching the occasional quirky shots of the lot. Mostly, however, as much as we'd like to see more of their personal lives, the ClassyBeef Instagram feed is mostly about highlighting some of their special casino moments.
---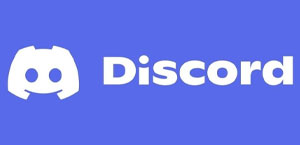 In addition, like many Twitch gamers, ClassyBeef also has a Discord account, so you can follow them there too.
---
Also, and at least as importantly, ClassyBeef has its own heavily branded website. There you can watch clips of their live streams, pick up Stake bonus codes, and even trade in reward points you collected for watching their Twitch streams for prizes like an iPhone, iPad, or Stake casino cash. All we can say is, respect to these guys and their awesome ambition.
Summary of ClassyBeef Stake streamer
Besides being really great entertainers, ClassyBeef are great guys. That's the appeal really.
If you look at their website, they're super dedicated to safe gaming, quality performance, and personal humility. All of this translates to each of their live streams. Playing by these principles not only makes them unique, it makes them more personable – and honestly, since we can play Stake games on our own, this charm is what makes all the difference.
Bottom line, whether you're looking for a little entertainment, or a bit of betting inspiration, watching a ClassyBeef stream is an excellent way to go. And their Stake promo codes, of course, are an added bonus.

Article:
ClassyBeef - Stake Streamers
Stakefans.com