Hot Casino Streamers & Why They All Love Stake
Here at StakeFans, it's our business to bring you the latest and greatest that Stake Casino has to offer. While some might think that's all about the game reviews and promo codes, we want to turn our readers on to the full Stake experience. And that includes Stake Casino streamers.
What's a streamer anyhow?
Now you might not even know what a streamer is. So let us explain. Or if you are familiar with the Twitch stars then jump directly to our ranking of the hottest Stake Casino streamers.
A streamer is someone that broadcasts themselves through a live stream online, usually doing something like playing games, giving tutorials, or simply stream of conscious chatting, usually on the platform Twitch.
All that's needed really to make the magic happen is:
A camera
Strong internet connection
A Twitch account
All that and personality of course.
Because someone has got to be either really informative or really entertaining to get people to watch them for hours at a time. And if possible, both.
What's a casino streamer then?
A casino streamer is then someone who streams him or herself playing casino games. A Stake streamer then, for our purposes, is someone live streaming their gambling action at the Stake crypto casino. It's as simple as that.
Why watch a Stake stream?
Why watch a Stake stream you may be wondering? Well, why not we say?! Usually these people are experienced players, and they're a really great resource for getting some hot betting tips. If you've ever watched such a thing, you know the drill. As they play, you get to see their screen, listen to their strategy, and learn the ins and out of the different games.
And since these are super seasoned players, they know how to bet. When to go low and when to potentially richen the pot. While we wouldn't copy everything a streamer does because you don't necessarily have their bankroll or appetite for risk, watching a Stake streamer is a really good way to look and learn, without having to put up the crypto cash.

Plus, since streaming is
a form of entertainment
. These folks are fun, with personality and vibe being key to their success. It's like watching a live TV show. And often the stakes are high, adding to the thrill. So while you may think it seems silly to watch someone else play online slots, we assure you it's not. There is plenty you can learn from an experienced Stake streamer and it can be incredibly thrilling while you're at it.
When you watch a casino streamer play, you get a much better impression of how the real money action unfolds, even though you can play Stake games for free in demo mode. And if there's any strategy involved in the game, the streamer is sure to talk you through it. If you're new to a game, casino streams can be an excellent place to start.
Bottom line, it's just really interesting. Like how cooking shows are so popular. You can't smell or sample what they make, but wow, are they fun to watch. In other words, you don't always want to do the work, but you can certainly appreciate the results, even if you can't personally taste them.
Which games can I watch streamed?
Most Stake fans like playing slot games best. Actually, most online casino players in general do too. So that's where most of the streaming action will take place as well. Plus, with their fast-paced action, slots just lend themselves so well to the genre. It's super fun watching a slot streamer talk their way through different bets and rounds.
That being said, you can also find casino streamers playing roulette or blackjack. Some even stream live casino games. That is, live streaming themselves playing at the live casino, which is all essentially taking place online. How cool is that? It's like a show within a show.
What makes someone a streamer worth watching?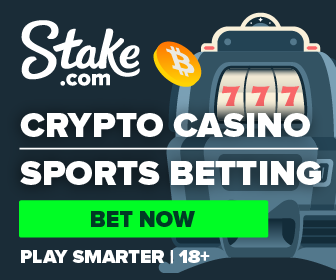 The most successful streamers have a lot of personality. We mean, you could just play slots yourself otherwise. But watching THESE guys adds to the fun. Some are funny, some are wise, but  all are engaging.
Really, it's not so much about the game. It's how these people are able to create the right pace, turning each slots round into an event, and adding just the right touch of tension as they build up for the big spins. It's almost hard to say if it's more about gambling or good old fashioned entertainment.
What's really cool about watching these Stake streamers is that they often bring you in on the best parts of the action. You'll notice how they choose bonus-buy slots or go on what are called bonus hunts.
Often they don't bother with the "boring" stuff that you need to work your way through to get to the big bonus rounds. Watching them is like your quick ticket to the big times. Finally, you can see the biggest features released instantly. And what a thrill it is!
But don't be fooled. Often these streamers will spend hours setting up the scene before going live, working their way through rounds, until the high paying bonus round is triggered. Because that's the money time we most love to watch. Although admittedly, the really good streamers, can even make the journey exciting and fun.
Who are the best Stake streamers?
Best is of course subjective, even when talking about popular streamers playing at Stake. What we like most, may be different from your top pick. That being said, there is some pretty strong consensus on the matter, with many calling Roshtein the best casino streamer around. He's certainly the most successful one with more than half a million followers. And he happens to stream a lot of Stake play. Other popular picks include ClassyBeef, TrainwrecksTV, Prodigyddk, and Loopooyt.
Here you can see the top casino streamers who are also Stake fans:
Why do they do it?
Online casino streamers are in it for the money and the fame. Fair enough, and we applaud them for it. They can make money in three ways. One is the obvious one. Cash winnings from their gambling! And it's a real rush that is when they manage that.
The other is ad revenue. But that's only relevant for the big players who have a large enough audience to make it really add up. And the third is as affiliates, but only if they drive enough viewers playing to warrant a revenue share.
But being a successful streamer isn't all about the earnings. There's the glory too. And for some, the love and fame are enough.
What's different about Stake streamers?
Stake, as you know is a crypto-only casino. And therein lies the difference. If you watch a Stake streamer, as opposed to a Twitch streamer from a traditional online casino that just accepts dollars and euros and the likes, it's simply a different experience.
You want to see someone gambling in your currency language. And truthfully, since we're all Stake fans here, at our favorite place.
Can I earn anything by watching a Twitch streamer?

In addition to being enjoyable, we're here to tell you that yes, in a way you can earn watching Stake streams.
The big guys like Roshtein, for example, sometimes have unique offers for Stake players, like special Stake streamer bonuses. This is an amazing way to boost your bankroll with exclusive bonuses making Stake streaming even more worth watching. Of course, don't forget to enter your Stake promo code to claim that bonus. As to where to find it, you'll see it live on the screen when you watch Roshtein, or in the 'About' section of his Twitch profile.
Some streamers like ClassyBeef work with a rewards system. In their case you get 1 reward point for every minute watched, with the rate doubled if you're a subscriber to their channel. You can then go to the gang's own website where you can trade in those points for valuable swag like the latest iPhone or iPad if you've saved up a lot of points, or for Stake cash rewards.
Are there fake Stake streamers out there?
In case you're wondering, there are fake casino streamers out there. What makes them fake is that they're gambling in free play mode, and not for real money. This can still be interesting if you're just looking for tips, but it feels like cheating. If they're not risking anything real, then it's not really gambling, and not really all that interesting either. Usually you can spot them yourself. They're a little lackluster and their play is missing some excitement, though some could be awesome actors.
Some casinos, also pay streamers, backing their bankroll to keep them playing. Again, you can often spot them if you see them making loads of crazy wild bets, that seem too risky to be real. Once in a while such reckless bets are understandable, but players tend to pick up when they become too much of a trend.
In reality, a good Stake streamer has ups and downs. Like any gambler really, which is what makes them so fun to watch. Whether they win or lose, it's the expression on their face that bring the real excitement of Stake gambling alive.
Is watching slot streams better than watching slots videos?
Now this is an interesting question for sure. With so many Stake videos on YouTube for example, why switch? Well of course you can do both. Videos can be really great especially for tutorials. Or if you want to rewind and catch something you for a second time.
Casino streaming, on the other hand, is live action. There is no editing involved. What you see is what you get. So if the streamer wins big, or endures a painful loss, you get to watch it in full, with all the emotion that stirs up in them.
And if you watch any particular Stake casino streamer for a while, you'll likely form a certain bond, intensifying that experience even more. In other words, watching a live stream creates a closer, more personal feel.
The most exciting difference though is that while Stake videos will allow for comments, Stake streams allows for live chat. This means you can talk with other likeminded people as the streamer plays. And often, the streamer will join in on the conversation, making it all the better.
Anyhow, it's not really a competition. Even big time streamers know that there's value in clips during downtimes. So if you want, you can watch recorded highlights from the Twitch streams.
When to watch Stake streams?
Streamers are found all over the world, which works perfectly for us Stake fans who happen to be scattered across the globe. Twitch is a 24/7 platform, and many of the streamers keep unusual hours, while others keep extremely long ones. Time differences don't mean much here.
So if you want to catch a live Stake casino stream, you're in luck. You should be able to find a good one any hour of the day, no matter where you live.
For those who like to plan ahead though, you can visit the Twitch profile of the bigtime Stake casino streamers like Roshtein, ClassyBeef, TranwreksTV, Prodigyddk, or Loopooyt and look under the 'Schedule' tab. Cause like with any job, serious streamers have a schedule to keep, so you can make time to watch too.
Are you interested in becoming a streamer yourself?
Think you've got what it takes, and something other people would want to watch? Then go for it. You can become a streamer too. All you have to do is create a Twitch account, get a decent webcam and microphone, and you're ready to go.
Just remember, it can take time to build up an audience, even if you're streaming awesome games like Stake's. Unless you're a natural born superstar or extremely lucky, which can happen as well. Of course, Twitch isn't the only place you can stream. It's just the biggest and most popular these days, which makes it your best bet.
To help you find your place and figure it all out, there is a dedicated 'Slots on Twitch' section. But remember, even though it is supremely fun to watch, streaming slots is hard work. If you want to qualify as an affiliate you'll need to have:
At least 50 followers, which is not so hard to attain
At least 8 hours streamed over 30 days
A minimum of 7 days streaming a month
And 3 viewers watching at any time

Really what's recommended though, is far more serious dedication. Like some would say 3 to 4 hours a day, 3 to 5 days a week. Almost like a part time job. So respect to those Stake streamers who manage to do it.
What else can we tell you about Stake streamers?
As a Stake fan you probably love playing casino games at the best crypto casino around. So why bother watching someone else play? Well, honestly, it's fun! You don't have to put any money down, there's no risk, it's interactive with chat, and it's a great place to pick up really useful tips and tricks.
True, you won't personally win anything in watching, but you won't lose anything either. And sometimes you'll get an extra boost with special Stake bonuses or even loyalty points. So if you love Stake and want to see another dimension of how the games can be enjoyed, we can tell you from our own experience, watching Stake streamers is a great way to go.