Xposed – From Call of Duty Sharp Shooter to Top-Notch Casino Streamer
At StakeFans, one of the things we enjoy doing is profiling the amazing casino streamers who share our love for the number one crypto casino out there. After all, watching these guys in action is almost as fun as actually playing. And in some cases, due to the high energy, animated narration and big betting style, it can arguably be even more entertaining.
Hence, we've chosen to do an in-depth profile on a certain man who goes by the handle Xposed. Admittedly, he is not nearly as big as some of the other Stake streamers out there like Adin Ross who has millions of followers, but what he does have is a strong, steady, and loyal fan base which regularly tunes in to watch him work his magic.
Born and bred in Canada, he perhaps brings a stereotypical twist to his gambling, which is all about joyous fun, with a nice guy spin. This is what makes Cody Burnett, aka Xposed, so special. Having moved from a youth of competitive video gaming, to streaming Call of Duty, and now as a full-fledged adult casino gambler, it has been a pleasure watching his transition.
These days he's most active on Twitch, where he is rolling in what exceptional crypto casinos like Stake have to offer, including big bets and equally big wins at times. You might have already heard of his almost $4.7 million slots win on the Hot Fiesta game!
But again, it is not just luck that has brought him success. A family guy and standup man, he works hard at his streaming enterprises with the clear understanding as to the value in interacting with his viewers, and delivering always engaging content.
Some facts about Xposed
Streamer pseudonym:
Xposed
Real name:
Cody Burnett
Birthday:
June 7, 1996
Birth place:
Ontario, Canada
Nationality:
Canadian
Years active:
2016 – present
Follower:
442,000 (Twitch)
96,200 (Twitter)
242,000 (YouTube)
61,700 (Instagram)
98,500 (TikTok)
50,900 (Discord)
5100 (Facebook)
Outstanding personality traits:
His casino streaming team (Xposers) is a highlight, as well as his generally upbeat, high energy style
Biggest win:
$4,718,280 on Hot Fiesta slots
Biggest multiplier:
x3,370 on Hot Fiesta slots
Xposed net worth:
Around $1 million – $5 million (estimated)
Xposed Casino:
Stake
Who is the man behind the pseudonym Xposed?
Some famous streamers like Roshtein are pretty mysterious, and perhaps that is part of their appeal. But for Xposed, we would say it is the exact opposite. That is, much of his appeal comes from being a regular, knowable guy. So what is it that we know about him?
Cody Burnett was born in Canada and has been playing video games competitively since his early teens. In 2016 he took his passion live with a Twitch account that mainly focused on his then-time great love, the Call of Duty game. Over the years, he increasingly got interested in online gambling, with a focus on crypto casinos, and this is where he continues to invest his efforts to this day.
As for his personal life, his handle is actually telling, as if you pronounce it out loud, it is none other than the word exposed. That means he is pretty upfront about his life, sharing many of the details without trying to cover anything up behind some closely guarded alter ego.
Some of the basics include the fact that he lives with his long-time girlfriend, now fiancé, Shania, and together they are raising their son Linkin. Through watching his many videos, it is also clear that he maintains a good relationship with his parents. And when you put these things together, it shows that, despite some crazy Canuck energy, he is actually a down to earth guy, who is surrounded by a steady circle of fans and family that help keep him that way.
Xposed Stake streams on Twitch
The number one platform where you can enjoy the live works of Cody Burnett is without a doubt Twitch.
Active there for about seven years now, he rarely takes a day off work. Rather nearly almost every single day, year round, you can find him streaming on Twitch for somewhere between 4 to 6 hours. These aren't necessarily the longest sessions if you're familiar with the format  – some guys have been known to go 8, 10, or even 12 consecutive hours easily. But he is especially excellent in terms of consistency.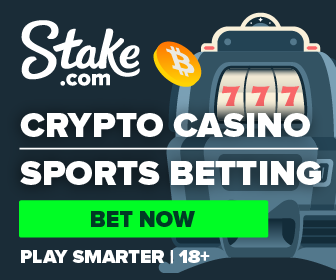 In terms of content, his Stake streams contain everything your heart desires, from top-class slots to live games, and once in a while another classic game to switch things up. For the most part, his schedule is geared to his lifestyle, of being an active dad during daylight hours, which means most streams start in the late evening hours, like 10 or 11 pm Canada time. While it is always best to catch him live, you can of course choose to watch the video coverage after the fact. Or, since he is active for a nice chunk of time daily, you can adjust your own schedule according to catch at least a little bit of it live.
In addition to being entertaining on his own, one of the things that make him so special is his casino streaming team, known as the Xposers. Basically these are newer streamers that he plays with to help give them exposure, which is great for all involved. For us as viewers, we love the added excitement these types of interactions bring. Plus, sometimes we're able to identify a new star that we'd like to follow as well. New streams from Cody or one of the members of his Xposers team are available on Twitch every day.
Does he use any betting strategies in particular?
One of the things StakeFans are interested in is game strategy. When we watch someone play, we want to figure out what they are doing to determine if it is worth emulating. The reality is, however, that Xposed, like most casino streamers, does not use any particular betting strategy most of the time, as he is mainly playing slots, which is not a tactics based game.
That being said, we can maybe learn a bit about his strategy from his betting style. For example, while he did used to engage in more conservative betting patterns, more recently he has gone for more of a high roller style as his audience has grown, regularly wagering amounts such as $1,000 per round. Being a high roller is certainly not a betting strategy in the traditional sense. But going all out with big bets can be a double win for a successful streamer.

First of all, it really adds to the entertainment factor, which is what the format is essentially all about. In addition, since he is gambling, it provides him with the opportunity to win some very serious cash. This again is good for his viewers, who get treated to a massive, live jackpot win, as well as Cody himself who reaps the riches.
Hot Fiesta slots and an almost $5 million win
Like we said, betting big can pay off big. And while Cody's massive $516,000 back in September 2021 was a big deal, secured by a bold $1,250 round bet, it doesn't quite compare to his biggest win to date. And that is when he won $4.72 million over the course of 27 spins playing the Hot Fiesta slots not long after.
This historic moment got even greater exposure thanks to Adin Ross, who happened to be watching when it happened – which is why you may often hear the two names lumped together. This, in fact, was a classic win-win moment, as Adin got to stream a massive win to his millions of viewers, and Cody got more exposure than ever.
Xposed's favorite games at Stake casino
If Stake offers one thing, it is a huge selection of slots. But that alone is not the draw, rather it is the fact that it has one of the biggest selection of crypto slots around. They can of course be played for real crypto wagers, with digital currencies such as Bitcoin or Ethereum used for bets.
But we're not the only ones who love this crypto coin advantage. Xposed isn't incidentally gambling at Stake. He is playing there in no small part because he likes Bitcoin betting. And what does he like wagering on most, you ask?
From following him closely, it is clear that he likes to play the classic games as well as the bonus slots, but his primary focus seems to be on what some might describe as the most multifaceted range of machines like:

888 Dragons (Pragmatic Play)
Gigantoonz (Play'n GO)
Madame Destiny Megaways (Pragmatic Play)
Stack'em (Hacksaw Gaming)
Toshi Video Club (Hacksaw Gaming)
Reactoonz (Play'n GO)
He also seems to have an affinity for live casino games. After he secured over half a million US dollars playing Evolution Gaming's live game Crazy Time some time back, it is quite understandable why he continues to have a passion for the live casino format.
The reality is, this Canadian casino streamer is one of the most versatile to surface anywhere in the world, since Twitch came in to existence. Which is really the other big advantage a provider such as Stake casino offers to someone like him who basically likes to dabble in all the available categories. Plus, as someone who is taking center stage as one of the most daring high rollers on the streamer scene, he also likes the fact that there is a wide betting range available on so many of these awesome crypto games.
How long has Xposed been playing at Stake?
The name Xposed has quickly become synonymous with Stake casino. But Xposed was once a big Roobet guy, which we'll admit is one of the other great crypto casinos out there. In fact, he played mostly at Roobet until Christmas 2021 – and once in a while at places like 20Bet or Caxino. But then, that fateful season he made the switch, with the Xposed channel officially moving to streaming his live action from Stake.
This wasn't an incidental switch. He was well aware that he was making a dramatic change and that his viewers would notice, hence he chose the title "A New Chapter" to describe his first Stake stream. So while it is more than possible that Xposed has been a member of Stake for longer, his Stake streaming only dates back to December 2021.

Interesting tidbit:
In his first Stake.com appearance, it seems as if Cody was being cautious, slowly gaining a grip on the advantages and special features our favorite crypto casino offers. How could we tell? In his betting style. Although Xposed is considered a high roller, he only invested around 100 US dollars at first. Of course, if you've been following, things are looking a lot different these days, and he is back to his big betting style, which we take as a clear sign that the range of games and promotions has made him a serious Stake fan as well.
---
First Stake video on the Xposed Twitch channel
©twitch.tv/xposed | The first Stake Video on the Xposed Twitch channel. One of the Xposers is playing at Stake Casino.
Xposed net worth – Facts & figures
While Xposed may be unique in sharing his true identity and plenty of personal details, one aspect he understandably does not divulge is how much money he earns. And certainly not his net worth. That means, although many people wonder how lucrative his streaming career is, and if all those casino wins add up, the truth is we don't really know to how much.
If you do your own search of sources, you will find that estimates of his net worth range anywhere from $1 million up to $5 million. It could even be more, or less – though we doubt the latter.
In general, we can say, he has a number of income sources including his Twitch subscribers, YouTube channel, sponsorship deals, and we are assuming, casino winnings. And he definitely appears to be living comfortably, so we'd say his career choice is certainly paying off.
Xposed streaming times
As we already established above, Xposed is a very diligent guy, working his gig a full seven days a week. Most of the time this is done in the evening hours, though over the weekends he often gets started earlier, which can be good news or bad for international viewers, depending on where you live.
If you would like to see what to expect from him in the coming days, and plan your own leisure time accordingly, you can always check out his updated Twitch schedule, where he lists in quite impressive details what is to come. Just note the time zone, so you don't miss out.
Popular social media channels the streamer uses
These days, social media stars have accounts all over the place. While Facebook is no longer the place where a strong presence is demanded, savvy streamers like Xposed know they need to have their fingerprints on every platform. That is why you will find Xposed doing similar things in multiple places. Plus, at the end of the day, he is also a very savvy businessman, recognizing that each of these channels also encourages viewers to get in touch for further promotional opportunities and partnerships.
---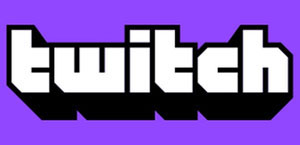 Twitch: Xposed | Cody B., aka Xposed, discovered Twitch streaming at the age of 18. Back then, he was predominantly about his video game love, especially the popular first-person shooter game Call of Duty.
Since then he has not only experienced a change in terms of the games he plays, he has also discovered a totally new platform for himself, Stake, which he has been frequenting to much fanfare since December 2021. In fact, he spends so much time there, that Twitch could quite accurately be described as his second living room, although one with a lot of space, since he has some 442,000 subscribers there and growing. True, not all of them show up at once. But his community of followers is generally quite active, with a lot of people not just tuning in, but also participating in the chat, every time.
---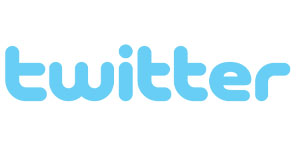 Twitter: @Xposed | Although Xposed is very active on Twitter, his main activity there is promoting his Twitch live streams.  There is probably a very strong overlap between these two channels as he has far fewer followers on Twitter (96.3K) than on Twitch.
While he is not shy about sharing bits of his real life in general, his tweets are actually somewhat surprisingly impersonal in nature. And he isn't one to go about sharing his worldviews or philosophies there either. So don't expect too many insights.
Really, his Twitter account is mainly good for following what he is up to, or planning on doing, or highlights of his best moments, as well as interesting general announcements, like his December 29, 2021 tweet that officially announced his new collaboration with Stake.
---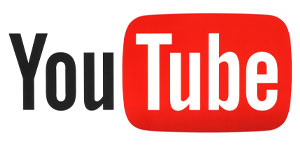 YouTube: Xposed | If you want to watch past streams, or a bunch of highlights from the past, the Xposed YouTube channel is the place to go. To-date it has about 242,000 subscribers, hundreds, if not thousands, of videos, and tons of views in total.
A big advantage here is that the best scenes have been selected for your viewing pleasure. So if you don't have the time to watch the wonderful and wacky full streams on Twitch, these are a curated selection of the moments that Xposed himself loves the most.
---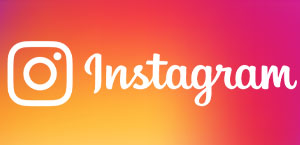 Instagram: xposedtwitch | As expected, Twitch streaming is also the main focus on the Xposed Instagram channel. However, as tends to be the nature of the medium, he also uses Instagram to give us glimpses into his private life.
For example, his profile picture there is one with him, his fiancé, and son, all decked out in winter gear. This of course is likely to change with the seasons, but it offers an indication of his more easygoing side. And if you like personal bits, there was the time he posted a picture on Instagram of his parents tearfully unwrapping their Christmas present, being Cody's promise to pay off their mortgage.
Although these personal photos are far less frequent than his gaming shots, there are plenty of family pics mixed in. These peeks plus private moments are exactly why we like to follow him there, as they lend the guy a very attractive human element.
---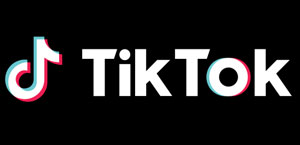 TikTok: xposedtwitch | Last, but not least, it is worth mentioning that he is obviously also on TikTok. But in truth, the content doesn't differ much from his YouTube channel. You have highlights and clips of his streams and that's about it. Likely he does this because any social media star needs to be on TikTok these days, as it is increasingly becoming the number one place to be. But if you already follow him elsewhere, it's certainly not a necessity.
---
Our ultimate impression of Xposed
If we were to summarize this guy it would be as follows: successful streamer with a down to earth attitude. While he is undoubtedly very animated and excitable when streaming his Stake play, from the pictures and anecdotes he shares, it is clear that he is also a stable family man, living with his fiancé and son. He even dedicates his gaming to late evening shifts so he can spend quality time with them.
He is fun and funny, and frankly just really entertaining to watch – which is how he earned his success and the loyalty of fans the world over in the first place. It is what helped promote him when he was starting out in his Call of Duty playing days, and it certainly extends into his Stake gambling. Whatever he does, he does it really well, and that is something that we appreciate too.
This overall attitude perhaps is his secret to success. It obviously seems to be working for him, as he's remained a decent guy over many years of activity, while increasing his wealth and fame.
Article:
Xposed – From Call of Duty Sharp Shooter to Top-Notch Casino Streamer
Stakefans.com