Stake You Cannot Register From Your Current Location
Stake is one of the most popular crypto casinos around right now. There's a great community with tons of trends taking off at the site. The game selection is second to none with their Stake Originals and now the exclusive Enhanced Slots from Pragmatic Play. Understandably, everyone wants to get in on the action. But we've also heard that some players are having trouble signing up to Stake from their location. We're here to help you address this issue at Stakefans.com. In this article, we'll explain why you can't sign up at Stake Casino, and walk you through the workarounds including step by step instructions so you can still join in on the fun.
Stake register problems – what to do?
So you find that you can't access the Stake Casino site. Clicking on the Google link only brings you to a page that tells you that players from your country cannot register at the casino. Or maybe you had no issues before, but you now find yourself with a message saying your country is now restricted. So what's that all about?
In all likelihood, Stake has used a geoblocker on users from your geographical location. This is actually not uncommon. Like with many other online casinos that use geo filters, you can easily access Stake from a restricted country with a VPN. However, you should be aware that technically it's not allowed. What this means is that if you're using a VPN to play at a casino that has blocked players from your country, you may have trouble when it comes to cashing out.
Our experience with Stake has been on the positive site though. Even with VPN use, we had no issues when it came to withdrawing our winnings and customer service remained as helpful as it should be.
But why is Stake blocked suddenly ?
Online gambling regulations are often reviewed and revised. Some countries become more open minded while others become more restrictive. That's probably why you might suddenly find yourself unable to access your favorite casino site out of the blue. The good news is that you can usually get around these geofilters by using a VPN.
Many casino sites use a geoblocker, which is essentially a filter to block viewers from certain geographic areas. Usually casinos block these countries because online gambling is either outright illegal or have otherwise complicated regulations, and the casino doesn't want to get into trouble with the law.
For example, the US has long been unfriendly to online casinos even though Las Vegas is home to some of the most famous casinos in the world. Meanwhile the UK and Australia have implemented more stringent online gambling laws over the years.
Getting around the Stake Geoblocker – Step by Step Instructions
The key to getting round Stake's geoblocker, or any other online casino's geo filter for that matter, is to use a VPN. VPN is short for Virtual Private Network, and what is does is that it changes your IP address. Whenever you connect to the internet, your device is given an IP address, which contains your geographic locations.
And that's exactly how a casino or any other website that wants to block or cater content to specific regions figures out where you're from. The VPN will let you choose where you'd prefer your IP to be from, and this allows you to choose a country that lets you gamble at Stake. VPNs are available for computers and there are VPN apps for Android and iOS when it comes to your phone or tablet. PC, Mac, iOS, Android – whatever your device and platform, you can find a VPN to work with it.
Now that we've got the basic concept covered, here's how to use a VPN at Stake Casino spelled out in 2 steps.
Choose your VPN provider and download the software.

There are different VPNs out there, which means you need to decide which one is most suited to your needs. Then download the VPN software. Although there are VPN plugins that work out of your browser, things tend to work better with the downloaded software. This is even more so if you are using a phone or tablet.

Open your VPN before going to Stake's site.

Start the VPN programme, choose a country that's not restricted, and then go to Stake's website. Many players prefer an English speaking country so they immediately get the casino's interface in English. In this case, New Zealand or Canada can both be options. But Stake does let you change the language you operate in – just pop go to the site's main menu, towards the bottom, just after Live Support, you'll see Language.
---
Tip: If you're brand new and just signing up at the casino, enter the Stake register code STAKEFANS to claim a bonus!
---
When you open your VPN software, you'll get a new IP. This IP is applied to all your browsers and windows. If you have multiple tabs open at a time, some pages might reload and might ask you to log in again. And as long as your VPN is running, all your browsing activity will be with that new, masked IP and your actual IP will not be visible.
Is it legal to use a VPN at Stake?
This is a bit of a grey zone, and the question can be better answered if we first answer the question: is it legal to gamble with a VPN?
So here's the thing. Some countries like the UK have been changing the rules so that online and crypto casinos have to have a gambling license specifically from their country. This is in addition to whatever license the casino might already hold. It becomes the casino's responsibility to ensure that it holds a UK license if it wants to accept players in the UK. Or in short, it's not the player's responsibility.
Stake support also confirmed that it doesn't discriminate between IPs, and as long as you get through to the site, there's nothing wrong with playing with a VPN.
On the other hand, if you are in a country like Iran where gambling is punishable by jail time or possibly worse, then stop. VPNs are not 100% fool proof and there's just too much to lose in such a situation.
Choosing a VPN for gambling at Stake Casino
There are lots of VPNs around. When it comes to choosing a VPN to play at Stake Casino, the first thing on your mind is whether you can choose your IP to be from a country where gambling at Stake is allowed. That's obvious, but you should also consider some technical aspects of the VPN service. After all, a good playing experience is dependent on a fast, strong and stable connection.
Security and privacy are also important as a matter of principle. And last but not least, the price is always something to consider too. We've put together a list of the current top VPN services for gambling below to help you get started.
---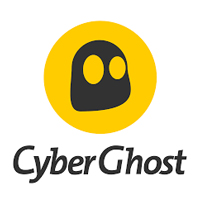 Cyberghost: With 6,500 servers around the world, Cyberghost is well positioned with a wide bandwidth to serve all those who need to mask their IP to access all the internet has to offer. You can easily bypass geo filters at Stake as well as on other sites.
One Cyberghost account lets you connect up to 7 devices. If you buy a 2 year package they throw in 2 months for free, coming to just $2.19 / month, or a total of $56.94. This is a significant saving compared to $12.99 / month on a monthly purchase. So we really do recommend choosing the 2 year package.
You can also try Cyberghost for free for one week, although this is limited to mobile devices only.
---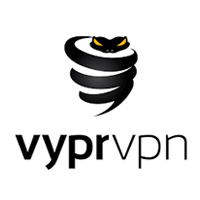 VyprVPN: This Swiss company has a Viper snake in its VPN's logo, and has its own DNS servers. Vyper offers above average transmission speed and counts over 700 servers in 70 international locations. When it comes to choosing a non-restricted country to play at Stake, you will have more than enough to choose from.
You can connect 5 devices to one account. The VyperVPN monthly plan costs $10 / month. If you buy the yearly plan, the price drops to just $5 / month. Unlike Cyberghost, there is no free trial period. There is however a 30 day money back guarantee should you decide to change your mind during the first month.
---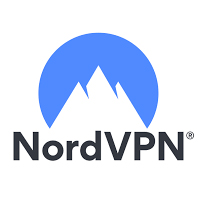 NordVPN: Counting more than 5,500 servers in 59 countries, NordVPN users enjoy choice and first class technical performance. Load times are very fast and make for an incredibly smooth online casino experience.
NordVPN offers several other features like 1TB cloud storage, and with that three different plans to choose from. If you want a VPN to hide your IP so you can play at Stake or just see what a site looks like from a different country, then the Standard Plan should more than suffice. The Standard NordVPN plan is $3.19 / month if you buy the 2 year plan. There is no free trial, but like VyperVPN there is a 30 day money back guarantee. You can connect up to 5 devices with one account.
Stake VPN – Pros and Cons
Stakefans who find themselves suddenly blocked from their favorite casino will obviously be relieved that they can access Stake again with a VPN. And those from the United States, Australia and the UK will no doubt be happy to know that they too can get in on this very popular crypto casino. If you're still having trouble accessing the Stake website and get the message, "Sorry, Stake.com isn't available in your region", then try our direct Stake link with your VPN. This should clear up any issues.

Other than access to some of the best casino games the internet has to offer no matter where you are, using a VPN does come with other advantages. For one, not exposing your true IP gives you an extra level of security and anonymity. Many VPNs will also have malware detectors and even ad blockers for an even safer and more pleasant experience. Needless to say, it's also nice to know you will have full access to all your sites and content, even when you are travelling to areas that might not have the series you happen to be watching.
---
Pros to VPN:
Your IP is always hidden
Sensitive data is protected
Prevent hacker attacks
Prevent malware, viruses and spam
Complete access to content on the internet, regardless of location
Cons to VPN:
Internet connection might be slower
Technical issues may disrupt game play
Less reputable providers may log and sell data
---
While there are many good reasons for VPN use, there are some disadvantages you should be aware of. The main thing is that, like with everything else, there will always be a few black sheep in the crowd.
Less reputable VPN services have been known for
collecting and selling their users' data
, for example. That's like selling away users' privacy, even though protecting their privacy is one of the key reasons why many people use a VPN in the first place.  And then the VPN providers with less technically robust setups can lead to significant lags in both upload and download speeds, directly affecting your game play. If not disrupting your game altogether.
Then there remains the theoretical possibility that you might still be blocked from the casino despite using a VPN. Certainly this is a valid concern. No one wants to be a position where there was no issue in making deposits and real money wagers with a VPN, but when the time comes to withdrawing winnings, everything gets blocked. This is more the exception than the rule, and a lot of this does depend on the specific casino in question.
From our experience with Stake, this is not an issue. If you can access the site with a VPN, then it's smooth sailing from there. It probably also helps that Stake is a crypto casino. With cryptocurrencies as a payment method, Stake is not tied to traditional banking institutions that are geography specific.
FAQ
Can I use any VPN at Stake?
In theory, yes, you can use any VPN service to access Stake Casino. We do however suggest that you choose a reputable VPN provider since your online gambling experience is directly related to data transmission speed. By hiding your IP, VPNs add another layer of encryption to your internet connection. That means if their technical setup isn't up to scratch, it can slow down your gaming experience. In the worst case scenario, it can even cause a game to crash – and whatever wins you were about to rake in would come crashing down with it.
Which VPN country should I choose for playing at Stake?
As long as you choose a country that's not restricted at Stake, it will work. However, VPNs work best when you choose a country that's close to where you actually are. So for example, if you are in Australia, New Zealand is the closest non-restricted country and should be your first choice. If you are in the US, Canada is your option. But do note that the Canadian province of Ontario is restricted, so you might want to choose another Canadian region like Alberta or British Columbia.
We just gave English speaking countries as an example here, but if for example, you are in Germany, you could choose Austria. Once you're at the Stake site, you can then switch the site's language to English – or whatever else you want.
What should I put for my address if I sign up at Stake with a VPN?
Actually, you don't need to put in an address when signing up at Stake Casino! That's the beauty of this crypto casino. All you need to do is enter your email address, username and date of birth. So you absolutely don't need to worry about having to make things up after gaining access to the site with a VPN.
Will using 2FA reveal my real location even if I am using a VPN?
2FA, or 2 Factor Authenticator, is designed to provide extra security to your account and not to verify or extract your personal information. Usually it works by sending you an extra code to your phone number before you can proceed with a transaction. If you're from a restricted country, you might be worried that typing in your real phone number might raise red flags and get your casino account blocked.
There's actually a really easy way to get around this. Instead of your phone number, you can choose to use Google Authenticator app as your 2FA method. There is no personal information associated with Google Authenticator. And of course the app is free to download and to use too.
Can I still cashout at Stake Casino if I am in a restricted country?
The answer is yes, you can cashout at Stake, even if you're in a restricted country. We have heard of players at regular online casino having issues with their withdrawals, but a lot of that has to do with their payment method. Since traditional payment methods tend to be connected to a bank, it becomes obvious that you're in a restricted country quite quickly. Banks will simply not break the law, so the withdrawal gets stuck.
On the other hand, Stake is a crypto casino that only banks with cryptocurrencies. Cryptocurrencies aren't stored or transferred by banks or any governmental institutions that reveal which country you are in. However, do note that some wallets from bigger exchanges like Coinbase may place a red flag if they notice your funds are coming from gambling activities, so it's generally better to go with what's called an intermediary wallet like Exodus.
Article:
Stake You Cannot Register From Your Current Location
Stakefans.com