Nelk Boys – Crazy & Funny Casino Streams From The Pranksters
Listen up, Stake fans. The Nelk Boys are now playing at Stake Casino. Yes, that group of pranksters that we all love doing the wildest and craziest things are now gambling at Stake. From crude jokes, to ridiculous amounts of alcohol, to all out frat parties, to things that make the cops show up at the door, the Nelk Boys are famous for pushing things to the limits, aka full send, as they like to say.
And now, we get to experience all of this full send way of life in the Nelk Boys casino streams on Twitch. The best part yet is that they've chosen to play at our favorite casino, Stake. Good call as we'd all no doubt agree.
Nelk only started Twitch casino streams at Stake in May 2022, so they have a relatively modest number of 368k followers. But on Youtube, where you can find all the videos of their awesome pranks since the beginning of time, they have a whopping 7.5 million subscribers.
Some facts about the Nelkboys
Streamer pseudonym:
Nelkboys
Nelk members:
Kyle Forgeard, Jesse Sebastiani, Lucas Gasparini and others
Origin / Residence:
Canada
Founding year:
2010
Follower:
368k (Twitch as Nelkboys)
540k (Twitter as @Nelkboys)
7.5 M (YouTube as NelkFilmz)
4.4 M (Instagram as @nelkboys)
4.1 M (TikTok as @nelkboys)
2.2 M (Snapchat as NELK)
Characteristics:
Famous for their crazy pranks on Youtube.
Biggest win:
unknown
Biggest multiplier:
unknown
Nelkboys net worth:
>> hundreds of millions of dollars
Nelkboys Casino:
Stake
Who are the Nelk Boys?
Nelk was founded by Kyle Forgeard and Jesse Sebastiani in 2010. Originally from Mississauga Ontario, Nelk was initially a bunch of high school friends doing silly things for the camera. Then as the videos started going viral, the boys realized that people really resonated with them and decided to make these prank videos their way of life. In 2014, they moved from Toronto to Los Angeles. One of their most famous pranks was the coke in the car prank in 2015, with the cops showing up expecting to find an illegal substance, only to discover it was the coca cola drink.
Over the years, team members have joined, left and returned, but the current members include Kyle Forgeard, Steve DeLeonardis aka SteveWillDoIt, Salim Sirur, Arthur Kulik aka Jimmy Gambles, Gabriel Poncio, Austin "Ausgod" Ermes, Jordan Nwanne aka Cousin Jay, Dana White, Bob Menery, Tyler Chaffee and Bradley Martyn. The brothers John and Sam Shahidi also got on board and work on the merch lines a lot. SteveWillDoIt, aka SteveWillSendIt, has become an incredibly popular brand in his own right and does his own casino streams as well.
What is Nelk up to?
Nelk is always doing some crazy prank, getting into trouble, and living it up for our viewing pleasure. But they've been doing much more than that. The latest Nelk news is of course that they've come into the world of casino streaming, but other than that, Nelk has also launched a podcast and introduced their own merchandise lines in the last couple of years.
Nelk Merch
Under their Full Send label, Nelk has done drops of hoodies, t-shirts, socks, and flags that have all sold out really quickly. Then they launched Happy Dad, a hard seltzer that actually tastes good. Along with that comes a line of Happy Dad merch, with beer pong kits and other limited edition items as well.
Nelk NFT
We couldn't not mention that the guys have also launched the first Nelk NFT in January 2022. It's actually called the Full Send Metacard NFT and gives owners access to exclusive content, as well as invitations to events and FullSend businesses. The FullSend NFT was each priced at 0.75 ETH on the Ethereum blockchain, which was about $2,300 given the exchange rates at the time. The 10,000 Fullsend Metacards sold out literally in minutes and can now only be bought on secondary NFT marketplaces nowadays at a higher price.
What Nelk Boys Streams on Twitch
With their newest venture into streaming on Twitch, you might be wondering what you can expect from the Nelk streams. As Stake fans, we're happy to report that it's all about casino and gambling. And it's all at our favorite place, Stake Casino. It's all in their signature full send style too, so expect high stakes, high risks betting, complete with all the ups and downs. Sometimes they even hand out cash prizes in their streams, so don't say we didn't mention that.
Those who follow Nelk will know it's not the first time the boys have gambled online. They did have a deal with Roobet Casino a while back, but they are now all in at Stake. We're not sure what the exact deal they have with Stake is. Could be a monthly retainer for exclusivity, could be covered losses, could be an affiliate model. No one really knows for sure when you have superstars playing at a superstar casino, but what we do know is that these streams are a definite riot.
©twitch.tv/nelkboys | Old Nelkboys video of their announcement when they first started casino streaming at Roobet Casino.
When does Nelk stream?
There is no schedule posted on the Nelk Boys Twitch channel, but most of the time it's in the evenings. Their streams are typically around 2 hours long, which isn't really very long compared to other casino streams. Sometimes though, they have been known to do stream marathons through the night. In any case, it's always super concentrated stuff with the guys going 200% all the time. Plus, the recordings are always available if you want to watch it another time.
If you follow the Nelk Boys on other social media channels then you can get word on when they'll stream next, among many other things.
Nelk Boys Best Games at Stake Casino
We all know that Stake is fully loaded with one of the most awesome collection of games. There is a ridiculous number of slots, live casino games, as well as the arcade games that crypto casinos are famous for. So what games do Nelk play at Stake?
It turns out that the boys can be pretty classic sometimes. Roulette and blackjack are some of Nelk's top games, and frequently it's with live dealers. Kyle Forgeard in particular has proven to be especially sharp with blackjack with some daring hands that have paid off, including a record $160k win. Of course, it has also gone the other way too, with tens of thousands vanished in seconds. It's all part of the full send ride.
The boys are really into crypto games too. Crash, plinko and mines are fast paced and allow for the kind of strategic high stakes gambling that are part of Nelk's way of life. Again, you're looking at big wins and big losses, and the adrenaline is just blazing. High volatility slots like Sweet Bonanza are sometimes on Nelk's streams as well, and it's a great time for the guys to step back a little and watch the reels rake it in.
Where to find Nelk on Social Media
There are many ways you can stay up to date with Nelk and their various ventures. Here are their main social media channels.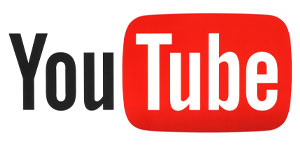 Youtube: The 7 million plus subscribers on the Nelk Boys Youtube channel are regularly treated to all of the latest antics and madness that the gang is up to, as well as the collaborations they do with other celebs like Snoop Dogg and Caitlyn Jenner. It's also a great place to watch some of their older stuff as well. Over the years, Nelk has expanded and within their channel, they have various sub channels, like the FullSend Podcast, FullSend MMA, Fullsend Metacard, FullSend Golf, SteveWillDoit and HappyDad.
---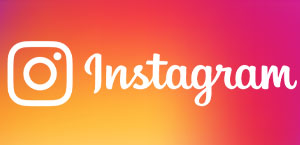 Instagram: Instagram is also a popular channel for Nelk with 4.4 million followers. There's a decent flow of photos of them up to no good, pics playing at Stake as well as posts announcing news and so on. Nothing really that you wouldn't get from their other social media channels, but if Insta is your jam, then know that it's a good place to stay up to date with the boys.
---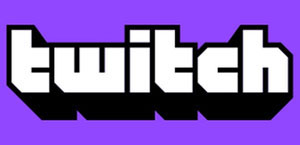 Twitch: For people of their stature, the Nelk Boys 359,000 subscribers on Twitch is pretty small. One of the reasons though is that they only came back to Twitch in May 2022, so they haven't been active here since their foray with Roobet in 2020. We're expecting this number to grow though.
In terms of content, most of the Nelk streams on Twitch are gambling related. That's good news for us casino fans.
---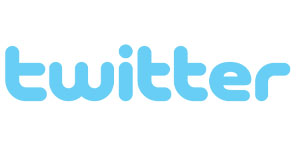 Twitter: The boys also have a relatively small following on Twitter with 538,000 odd followers. Again, that's not a lot given that Nelk Boys have been on Twitter since 2011. Nonetheless, they tweet regularly here, and it's a good place to stay on top of things. Like the time when the Nelk tweeted that they were handing out $1,000 at Stake. There's a good mixture of content here, from betting related tweets, to some of their pranks, to tweeting Elon Musk, to re-instating Donald Trump on Twitter.
---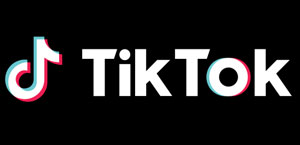 TikTok: The Nelk boys have certainly found their crowd on TikTok. Although TikTok is one of the newer social media platforms, Nelk has quickly gathered a 4.1 million strong following and growing. Their sense of humor travels well in the viral videos that TikTok is famous for.
---
Our Ultimate Impression of Nelk Boys
The Nelk Boys are absolute pros when it comes to delivering the most extreme entertainment. Their savage pranks are second to none and over the years they have developed a really strong following of fans who look forward to their latest antics. Their popularity shows as their merch and NFTs have been sold out in no time. They live by full send, a term they coined meaning to give it all you have – whether it be partying or your gym work out. And now we are absolutely thrilled to have these full send guys giving their all at Stake Casino.
Article:
Nelk Boys - Crazy & Funny Casino Streams From The Pranksters
Stakefans.com