xQc – Famous Streamer gambles at Stake Casino
xQC is known as the king of Twitch. With 10.9 million followers on his channel, it's easy to see why he's earned the title. Originally an Overwatch player and general esports player, xQC, or Félix Lengyel as he's known in real life, hails from Canada. He started streaming when he was 19. Now in his mid-twenties, xQc has more than a few years of experience under his belt and is one of the most popular streamers on Twitch.
Lately, he's expanded from esports to online gambling at Stake Casino. As we all know, Stake is the crypto casino of choice for high rolling streamers, and xQc seems to have developed quite the knack for it. He's been betting big and winning insane amounts of money. Like $2.2 million kind of insane. And all while on live stream.
Some facts about xQc
Who is xQc and why is he special?
Félix Lengyel has been going by xQC since he began his career playing Overwatch. He was born in November 1995, in Laval, which is in the French speaking province of Quebec in Canada. The Qc refers to his home province of Quebec, while the "x" is the last letter of his first name. He moved to Texas but then returned to Canada in 2022 after being stalked.
While his real name and date of birth are public, xQc has kept much of his private life under cover. We do know that he's in a relationship with streamer and influencer AdepttheBest, who is sometimes simply known as Adept, and whose real name is Sam. There's been pics of the two on Twitter since 2019, and it seems they are a happy couple.
xQc's mother and brother have also appeared every now and then. His dad has voiced concerns about xQc's gambling habit, but that didn't go down particularly well. How the rest of the family relationship is, and whether xQC has any other brothers or sisters is not known.
Initially, xQc began with League of Legends but switched over to Overwatch. He became so popular there that he even changed his alias to xQcOW. Lengyel was quickly picked up by Denial Sports as a top Overwatch player and began playing professionally in 2016. He then signed with Dallas Fuel in OWL in 2017, and was named MVP at the Overwatch World Cup in the same year. However, his super high octane personality has led to some controversial spats with the community, and he decided to withdraw from esports and focus on streaming full time instead.

So while he is a very likeable personality for many,
xQc has come under fire several times
with accusations of racism, sexism and homophobic comments. He's even been banned on Twitch a couple of times, although he's always came back.
xQc or xQcOW – Streamer name with Stake deal
xQc is also known as xQcOW sometimes. That's because he became so synonymous with Overwatch that he added OW to his handle as a nod to the game. However, since he's no longer active in the Overwatch community, the OW part doesn't really apply anymore.
Nowadays, Félix Lengyel goes purely by xQc on Twitch, so if you're looking for his gambling streams at Stake Casino, look for xQc and not xQcOW. It also looks like he will be switching back to xQc on all other platforms too to cement what has become his own brand identity.
xQc Stake Streams on Twitch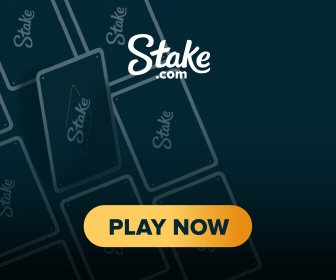 xQc has been doing gambling streams on Twitch since May 2022. Like many other celebs, Stake has been his casino of choice. He streams on a pretty regular basis and the guy seems to have a real passion for the game, to the point that his father has expressed concerns of a gambling problem. It doesn't really seem to have stopped him though. What's interesting is that we've noticed that the streamer is a bit tamer nowadays. He probably doesn't want another Twitch ban given he's developing a real career there.
xQC Twitch Bans
Lengyel has been banned from Twitch a couple of times, although it wasn't not for toxic comments that he's famous for on Overwatch. xQc Twitch bans have been somewhat accidental violations on nudity rules. Like in 2019 when he opened a porn video with drawings over it for comic relief. Then nudity in 2020 for playing a strip version of Connect 4. And then another ban a few months later for two gorillas mating. Relatively trivial stuff, but given that xQc has a ton of followers on Twitch and is doing relatively well, Twitch bans can cost him more than a pretty penny.
xQc Streaming Time on Twitch
Lucky for us, it's easy to watch a xQc livestream. The Canadian is on almost every day. Usually he's on for at least 6 hours, often for 10, sometimes even more. There's been insanely long sessions over 20 hours. In the longer sessions, it's a bit of free wheelin' between Just Chatting, slot spinning and CS:GO shooting, so there's fun for everyone.
Although Lengyel is on regularly, he doesn't really post his stream schedule in advance. He basically just turns on his camera when he feels like it. Most of the time, he starts around early evening, East Coast time. He posts recordings of his streams on Twitch so you can always watch those if you don't catch him live.
Felix Lengyel's Top Games at Stake
Being the true gamer that he is, xQc has been taking on the full portfolio at Stake Casino, no holds barred. While he's certainly known to have a fondness for blackjack and has been playing at the live blackjack tables, xQc has definitely been taking full advantage of the crypto games at Stake. Plinko has been very much on his playlist, and some of xQc's biggest wins have been in slots like the Dog House, Gates of Olympus, Cleocatra and the Book of Shadows.
Does xQc use Betting Strategies?
It's not really obvious that xQc has any specific betting strategies at the casino. Kind of makes sense since these are games of luck after all. On the other hand, xQc does certainly have a betting style. He's a high roller no doubt, and his purported bankroll at Stake is $200,000. You'll see him laying down massive bet sizes, sometimes at $700 a pop. His strategy, if you can call it one, is just big bets for big wins. However, it can sometimes add up to some colossal losses, so it's not really something that everyone should try.
When did xQc start playing at Stake?
Compared to many other streamers like Adin Ross, xQc only started playing at Stake Casino relatively recently. In fact, xQc's first Stake stream only appeared on Twitch in the second week of May, 2022. Until then, the Canadian streamer was mostly doing Just Chatting, playing different video games on stream, and just having a go at different things his xQc Reacts section. His fans have jumped on board with his new gambling sessions and he's also gained many new fans. Many of xQc's clips used to get a few hundred thousand views, which is pretty impressive in itself, but his casino streams regularly top over a million views.

Leaked Dms from Discord show that xQc had been thinking of trying out a new casino for a while, and it was
Trainwrecks
who suggested that he do his research and take a look at Stake.
What is Felix Lengyel's Networth?
No one really knows exactly how much Felix Lengyel is worth. Like with other top influencers and celebs, Lengyel is living large but wisely keeps a tight lip on his actual bank account. Still, different celebrity news portals have put the estimate at somewhere between $9 and $25 million.
One of xQc's main revenue sources is Twitch. Half of the subscription income goes to xQc himself. Although the number of subscribers vary each month, a monthly average of 90,000 paying subscribers with each paying $4.99 per month would be a reasonable guess. That comes to a monthly income of $225k. That's just from subscriptions alone, and his fans can also make donations.
Then there are the other platforms and deals. Like his deal with Stake. Given that he's a high profile streamer, xQc is probably pocketing a chunk of cash, although the details are unknown.
xQc Doxxed
Felix Lengyel has revealed that he's faced doxxing issues and has had to move several times. The police have been called in with full SWAT gear to his home on more than one occasion, disrupting his life with Sam, aka Adept. They left their home in Texas and briefly lived with Sodapoppin, another streamer. At the time xQc just said his home was being renovated.
However, after more doxing attacks, ensuing harassment and incidents like break ins, xQc decided it was just enough. He left Texas and moved back to Canada. Where he is exactly remains unknown, and how long he'll stay there is also a mystery.
Felix Lengyel on Social Media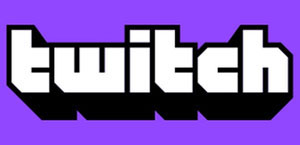 Twitch: As mentioned, Twitch is where xQc is king with over 10.9 million subscribers. Just for reference, that's nearly double Adin Ross' followers on the same channel. On Twitch, xQc streams gambling content and games like Clash Royale, Clusterstruck and Call of Duty.
He calls himself the juicer on his Twitch, and xQc has even made the term famous. Juice is awesome and fulfilling. And as he's quoted in the Urban dictionary, it can be anything you want.
---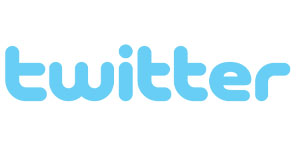 Twitter: Of course xQc is active on Twitter. He tweets regularly about all sorts of things. From esports events with the Luminosity team, which he still plays with, to stuff with his family, personal updates with his girlfriend Sam, aka adaptthebest, and even the doxxing issues he's had to deal with. xQc has 1.3million followers on Twitter.
---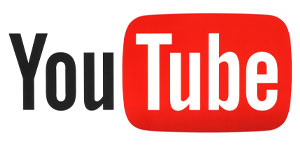 Youtube: On Youtube, he goes by xQcOW with three sub xQc channels: xQc Clips, xQc Gaming and xQc Reacts. XQcOW is the main channel where the Canadian streamer has over 2.07 subscribers. There's a great mix of content on this channel, with his awesome Reddit recap clips, meme compilations, as well as clips playing Among Us.
Of the three sub channels, xQc Gaming is the most popular with 87.4k subscribers, followed by xQc Clips and xQc Reacts with 63.7 and 46.1k subscribers respectively.
---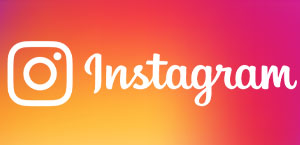 Instagram: Unlike other celebs and influencers such as Drake or Adin Ross, xQc is not very active on Instagram, although he is on it. Mostly his posts here are from his private life, with selfies, and sometimes showing his dog and cat. On Insta, he goes by xQcOW1 and has a mere 440k followers.
---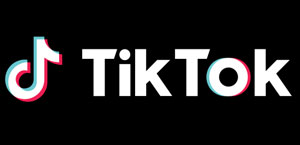 TikTok: If TikTok's your jam, then look for Felix under "xQcdaily". His 408.6k subscribers are treated to a daily dose of xQc. From CS:Go gaming to memes and challenges, there's plenty of great stuff here. And the internet knows it because he's already had more 1.8 billion views.
---
Final thoughts on xQc
Although he hasn't been on doing it for long, we definitely appreciate xQc joining the world of casino streams. While his hyper personality has gotten him into trouble before as a pro Overwatch player, that same personality drives things up several notches to deliver great content with big, risky bets. The slot streams are amazing with massive wins – and losses too, but that's all part of the game.
While he seems to be in some sort of a partnership with Stake Casino, no one knows how much money is involved. For sure though, xQc had already reached millionaire status long before he started playing at the crypto casino, so whatever is involved is probably just a cherry on top of his mad gambling.
Article:
xQc - Famous Streamer gambles at Stake Casino
Stakefans.com