Stake Casino Review – The Experts Experience
Here at StakeFans, we all have at least one thing in common. And that is our love of Stake.
While some of us have made it here courtesy of a popular Stake streamer, others have done so through a search for the best crypto games around, or simply a quest for a secure BTC gambling site. Whichever category you find yourself in, we're sure you know that no online casino offers better crypto gambling than Stake.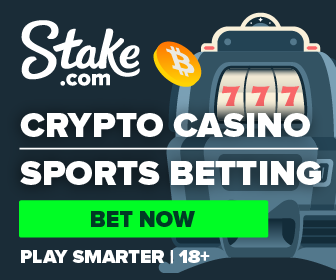 But our job for this Stake Casino Review isn't to simply state the obvious and reiterate our joint love of the games. Rather our team is busy interacting with Stake almost around the clock, summarizing our experiences in a clear and compact way, so you know what to expect, and how to maximize your play each time you log in. And of course, if there are any downsides, we won't keep them from you. Revealing glitches is part of our commitment to helping you get the most out of your experience as well.
Stake Casino Facts & Figures
| | |
| --- | --- |
| Online since: | 2017 |
| License: | Curacao eGaming license and Crypto Gambling Foundation verified operator |
| Bonus: | No welcome bonus |
| Promotions: | Weekly giveaways, Drops & Wins, and other crypto promotions |
| Special games: | Stake originals and Stake exclusives |
| Other games: | Crypto slots, jackpot games, roulette, baccarat, roulette, sports betting, and more |
| Live casino: | Yes – Powered by Evolution Gaming and Pragmatic Play |
| Mobile casino: | 100% mobile via HTML5 |
| Software providers: | NetEnt, Red Tiger, Thunderkick, iSoftBet, and many more |
| Visit Stake.com: | REGISTER NOW! |
This is what our experts have to say about Stake.com
"I've been gambling online for years now. And yes, there are plenty of great online casinos out there. Stake doesn't have exclusivity over greatness. But what it does have above other online casinos is the total package. For example, I'm really into crypto gambling. So the fact that Stake is a crypto casino makes it a clear choice for me.

This means the banking suits my style, as do the bonus structures, all tailored to the way I want to work. Everything is really above board. I feel like I don't have to search the site to find what I need. Things are clearly labelled, any limits are made obvious, and there is 100% transparency across the board, which has the added advantage of making it all feel overtly safe and secure."
---
"Anyone who knows me knows that I love casino games! And I'm pretty much always on the lookout for what the online gambling industry has to offer. Of course, it didn't take me long to discover Stake.com. And once I did, I was immediately smitten.

Now that I'm on the StakeFans team, the best thing about my job is that I can share my enthusiasm with other people who are as excited about Stake gambling as I am.

And while you'll find that most of my colleagues here at StakeFans like to emphasize the amazing payment system or customer service, I'm really most excited about the slots portfolio. Actually, the whole Stake casino game catalogue is pretty superb, delivering solid entertainment, and never growing stale with new games and exclusive licensing deals all the time.

So while I used to think of myself as an online casino games fan, it turns out I've found a new passion – crypto games! Who knew that simple titles like Plinko or Dice could be such fun? But here I am, a seasoned casino pro, mesmerized by their captivating effect, and suddenly spending hours on a single game. And of course, sharing these experiences with you."
---
"It's no secret that I'm pretty much always on my phone, sometimes surfing the web, sometimes sending messages, and yes, gambling a whole lot. While I still play at other places, it's usually more for comparative purposes, because since I discovered the Stake app, it has become nothing less than my pocket-sized casino. While I love the games, I'm also on a journey to discover the ins and outs of the mobile version of the crypto casino upside down. Everyone on the StakeFans team knows I am the mobile go-to guy.

This of course uniquely qualifies me to say that once you've discovered the advantages of the Stake.com mobile casino, you will find it difficult to put your phone or tablet aside. There are always new games to explore here, and you can always get in on the games with small enough bets for any budget.

Also, like on the desktop version, you can play for free, with the obvious advantage of free play on the go. I'm also impressed by the fact that mobile transactions are super easy. Just as a tip, the best way to do this is to download your preferred crypto wallet as an app to make your banking even faster."
---
"While we're all fans of Stake casino here, I'm probably the team member with the most critical eye, and do not shy away from pointing out any disadvantages I find. For example, I noticed there is no phone hotline to reach support, which can be a bummer if you were looking for one. But I'll also be honest and say, that even though I like the idea of phone support, I haven't really used it in years. And in general, for any online casino, I'm actually more apt to recommend chat support as the best way to make contact, which Stake happens to do tremendously well.

My other area of focus, by the way, is live casino games, as that's my favorite mode of play. And again here, I've been very happy with what Stake has to offer. There's a great mix of games from two of the giants – Evolution Gaming and Pragmatic Play – and die-hard fans will easily find plenty of titles to entertain.

Basically, there's a reason so many well-known casino streamers are also StakeFans. And why players the world over are naming Stake as the number one crypto casino online. This is a quality establishment, with excellent gambling and the service to match."

Payment and Transaction Experience at Stake
Now that we've shared some expert opinions, let's delve in a bit deeper to the world of Stake payments and transactions. Of course, at StakeFans, we spared no expense or effort in uncovering all the details. After all, we want to be sure that all of our readers are able to play in any of the accepted crypto currencies with equal comfort.
As such, we systematically worked our way through all the cryptocurrencies offered. But more than that, we also tried completing transactions using different formats and different types of crypto wallets to see how they performed.
For example, on our first test we started with a deposit of 50 euros in BTC. Less than 5 minutes after scanning the QR code via our Bitpanda account, the credit was visible in our player account. In further tests, we also tried different wallets including Binance and Coinbase – with similarly fast results.

The only reason for any delay in crypto deposits from our experience is if they have to be bought first. Like if you don't already have Bitcoin and want to buy it onsite from the MoonPay service, which is linked from your Stake wallet. Albeit an excellent service and totally dependable, if you're looking to gamble in crypto long-term, it may be good to get in on one of the well-known exchanges and continue banking from there.
While it's famed for being a crypto casino, it is also possible for people from Canady, Japan or Brazil to bank in CAD, JPY or BRL at Stake Casino. This gives you more freedom and choice, depending on what works for you at any given time.
Speedy Cashout
Payouts don't take any longer really. That is, crypto transactions are equally fast whether you're paying in or cashing out. The only small lag depends on which crypto you're using and the number of confirmations needed to complete the transaction. But as you, know, these things move quickly.
And while you'll need to make a minimum withdrawal to get your money out, you can cash out as much as you please, whenever you want, so bonus points there! Also, there's no crazy verification process beyond the basics that cover identity confirmation and the likes, which is for your safety of course.
Overview of crypto payment methods at Stake
| Crypto currency | Timing | Min. / Max. Deposit | Min. / Max. Withdrawal | Fee |
| --- | --- | --- | --- | --- |
| | sofort / sofort | No limit / No limit | 0.0002 BTC / No limit | 0.00007 BTC |
| | Instant | No limit / No limit | 0.04 LTC / No limit | 0.0005 LTC |
| | Instant | 0.03 ETH / No limit | 0.004 ETH / No limit | 0.0005 ETH |
| | Instant | No limit / No limit | 0.02 BCH / No limit | 0.00001 BCH |
| | Instant | No limit / No limit | 30 DOGE / No limit | 1.5 DOGE |
| | Instant | No limit / No limit | 20 XRP / No limit | 0.0001 XRP |
| | Instant | No limit / No limit | 30 TRX / No limit | 1 TRX |
| | Instant | No limit / No limit | 2 EOS / No limit | 0.1 EOS |
| | Instant | No limit / No limit | 0.015 BNB / No limit | 0.0002 BNB |
| | Instant | No limit / No limit | 2.5 USDT / No limit | 5 USDT |
| | Instant | No limit / No limit | 0.96899 APE / No limit | 0.155 APE |
| | Instant | No limit / No limit | 2.5 BUSD / No limit | 0.8 BUSD |
| | Instant | No limit / No limit | 39.26 CRO / No limit | 6.28 CRO |
| | Instant | No limit / No limit | 2.5 DAI / No limit | 0.8 DAI |
| | Instant | No limit / No limit | 0.709 LINK / No limit | 0.11347 LINK |
| | Instant | No limit / No limit | 2.5 USDC / No limit | 1 USDC |
| | Instant | No limit / No limit | 4.67289 SAND / No limit | 0.748 SAND |
| | Instant | No limit / No limit | 370,644.922 SHIB / No limit | 59,347 SHIB |
| | Instant | No limit / No limit | 0.683 UNI / No limit | 0.109 UNI |
| | Instant | No limit / No limit | 6.117 MATIC / No limit | 0.9784 MATIC |
Fees for deposits and withdrawals at Stake.com
If you're looking for the proverbial catch, you will unfortunately find it when it comes to the cost associated with deposits and withdrawals. That is, transactions here are not free.
Deposit fees are not explicitly listed in the Stake wallet, but we know that wallets like Bitpanda and co. almost always charge network transaction fees. This is not Stake specific though, but rather the way crypto banking as a whole works, so there's really no way to get around it.
"The transaction fee can vary depending on the provider and even on the preferred crypto currency. As far as that is concerned, all we can say is that it's definitely worth making a comparison if that's a criterion you're taking into account."
On the other hand, if you have winnings and want to withdraw, Stake.com clearly shows what costs are to be expected. Overall these transaction fees are very manageable and best of all, are always a lump sum that does not increase if the payout amount is larger. So in our opinion, making bigger withdrawals, rather than frequent withdrawals is the way to go.

For example:
 Regardless of whether you want to withdraw 1 BTC or 10 BTC, the network transaction fee at Stake Casino is always 0.00007 BTC. Keep in mind, this will be deducted from your remaining balance. So you'll need to choose an amount that at least covers the fee, and preferably gives you some money back as well.
Stake Casino Customer Service Report
Since we're talking about experiences here, another important area we've zoomed in on is that of customer support. Questions or problems when depositing? Our experience has shown that Stake support is a great resource in such cases. And plenty more.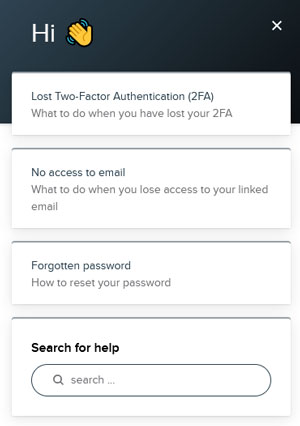 The Stake customer service can be reached in one of two ways:
And again, from our experience we can safely say that beyond being informative in terms of general inquiries like bonus amounts or withdrawal limits, Stake support is great on the details too. So if you have a question, feel free to ask.
Plus, we've found it to be really quick – no more than a couple of minutes, though it can take a little longer during peak hours. Still, we feel confident in saying that speed is clearly one of the strengths of the team behind the scenes.
Also, there are plenty of FAQs, answering to players' frequently asked questions. To get to them, simply click on the icon with the headphones in the lower right corner of your screen. Then type your inquiry into the search bar that appears.

Particularly cool:
 In the same place where you can initiate a chat conversation or FAQ search there's a link titled "See all your conversations". This is a really neat resource that lets you view all previous chats.
Stake Sports Betting
Honestly, most of the time when we write about Stake, we're all about the casino experience. But that's not giving the Stake sports experience the credit it's due. So if you need a change in between the crypto slot machines, know the possibilities of good entertainment are far reaching at Stake, and even include the full world of sports betting and all the glory that entails.
Soccer, tennis, MMA, baseball, ice hockey, and more. If there's a major competition out there, you should be able to find it here, no matter how obscure the sport may seem to you. And of course, you can follow results live onsite, to see how your bets are panning out in real time.
Plus, there are tons of Stake sports promotions which can either give you more money to bet or a chance at winning a share of a significant prize pool. For example, while these things are subject to change, on just one random day that we checked, there was a competition with a weekly $150,000 prize pool, Dogecoin Drops, Prime Time Football with the chance to double your winnings, and Edie's Guarantee which gives you a risk-free bet, to name but a few. All in all, Stake offers crypto sports betting at its finest. And the sports dimension is another reason why we love this online gambling site ever so!

By the way:
Stake is big on sponsorships and partnerships that give you a deeper connection, plus some rewards, linking you to the biggest athletes and leagues around. These sponsorships include the UFC, Israel Adesanya, Alexa Grasso, Marlon Vera, Francis Ngannou, TT Cup, and others. Pretty cool, right?
Stake sponsorship and the UFC
Just to give you a better idea of how it works, we'll focus on the Stake UFC sponsorship. For our part, we aren't aware of any other casino that focuses specifically on sponsoring the martial arts organization UFC. And basically it works like this.

As the official betting partner of the UFC, Stake works together with the organization to create exclusive promotions, special VIP experiences, and totally unique social content that features the hottest UFC stars.
In addition, the great professional fighter Israel Adesanya also serves as the advertising face and brand ambassador of our favorite crypto casino, giving it even more allure, and giving us players some pretty unique access to one the best athletes around.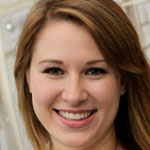 "Having a brand ambassador like Adesanya is super cool. Just like Adesanya, Stake proves its strengths again and again – be it with the game portfolio, customer service, the app, or when it comes to the attractive VIP program. True, it's not quite a sport in this case. But it's the true spirit of sportsmanship, with the competition and fair play to match that Stake and Adesanya share. These kinds of relationships with top sports stars say a lot about the trustworthiness of Stake, and the awesome atmosphere it creates."
Vienne Garcia
Our Opinion on the Stake Casino App
Banking, support, and the sports betting twist are great, but we can't say enough about how important flexibility is to us as StakeFans as well. And that means it would all be somewhat meaningless without an awesome Stake mobile offering too.

But let's just be clear to all the busy folks reading right now – there is no such thing as a Stake casino mobile app. Stake is instead offered as an HTML5 website, which means there is no need to download anything. And that in turn thankfully means that the choice of device and operating system doesn't play much of a role in the overall experience. Instead, an automatic adjustment of the menu navigation takes place, and the whole offering is shrunk to the exact size of your little screen.
But not only does Stake look great on mobile, the full experience is there. That means you can access the crypto slots on mobile, the extensive range of betting and banking options, and of course the bonuses. Nothing is missing, so you can easily pick up where you left off at home. Or if you prefer, stick exclusively to Stake mobile play.
Stake Casino History and Background
While all that we just wrote pretty much summarizes what we have to say about the Stake experience, some of you might be wondering about the Stake background – since such gloriousness isn't born out of nowhere.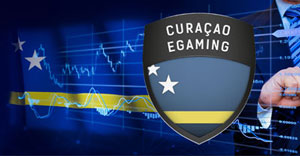 In a nutshell, Stake was established in 2017 as a crypto casino under Curacao licensing. The goal was to give online gamblers a safe place to play all of their favorite online casino games with the twist of offering the full experience in crypto. Instead of banking only in dollars, you would be able to spend your Bitcoin here and enjoy online gambling as you had in the past.
The founders, including CEO Eddie Miroslav in particular, essentially discovered a very special niche here, and have grown to become an indispensable part of the iGaming industry. As such, not long after the immense success of the Stake casino launch, the team expanded its portfolio to include crypto sports and live betting, and the first sponsorship contracts were signed.
Today, what once sounded revolutionary has long become a matter of course for most StakeFans. And we're thankful for the path the Stake creators have paved, giving us an incredible avenue for the best crypto gambling around.
The Stake License – Is it Safe to Play?
And finally to conclude, since a gambling experience is only as good as it is safe, we'll address with some facts. Stake is officially licensed by the Curacao Gaming Authority and in addition has been verified by the Crypto Gambling Foundation, an organization that specializes in the field of crypto in connection with online gambling, setting security guidelines accordingly.
Other safety elements include things like provably fair games, transactions secured by 2FA authorization, a strong privacy policy. And it's all wrapped up in stellar encryption technology.
Final words on the Stake Casino Review
Again, it is no secret that we love Stake. We're not just regular old casino experts. Rather we're seasoned casino pros who have united in our love of Stake, and getting the word out about the number 1 crypto casino around. We don't say that lightly, as we've been logging in to Stake regularly since its inception in 2017. We're always checking out what's new, and re-evaluating the things we love on a consistent basis.
And what we can say is that there are many strengths to be found here. Be it in terms of bonus promotions, games, or the absolutely smooth payment transactions, Stake is definitely a breath of fresh air.

Article:
Stake Casino Review – The Experts Experience
Stakefans.com