Trainwreckstv – One Of The Biggest Stake Streamers
One of the biggest Stake streamers around these days is a guy called Trainwreckstv. If you're a gamer, you might already know him from his original incarnation, streaming himself playing World of Warcraft, Call of Duty, and Halo back in the day.
But more recently, he's made the move to a more adult gaming style, going pretty full force with crypto casino betting. While this has drawn some criticism – mainly that the audience he has built his reputation with is predominantly minors – many have loved watching him make the move.
In fact, his response to such critique makes perfect sense when you think about what he does. To paraphrase basically he says, instead of you gambling your hard earned cash you get to watch him spend the money. Interestingly, this is actually his way of promoting safe gambling. Like he's taking your place by taking on the risk, while you simply get to enjoy the pleasure and often at a far higher rate since he's got a rather large and secure bankroll. This is certainly an intriguing spin and we think it's legit, since he does come across as a pretty good guy.
Some facts about TrainwrecksTV
Streamer pseudonym:
TrainwrecksTV
Real name:
Tyler Faraz Niknam
Origin / Residence:
Arizona (USA) / Lives in Vancouver, Canada.
Year of birth:
1990
Follower:
2 Mio. (Twitch)
512.3k (Twitter)
208k (Youtube)
108k (Instagram)
Characteristics:
Crazy high roller, streams more than ten hours in a row.
Biggest win:
$22.5 million in Might of Ra
Biggest multiplier:
x22,500 in Might of Ra
Trainwrecks net worth:
>> 18 million dollars
TrainwrecksTV Casino:
Stake
Trainwreckstv's real identity
Some of the biggest and best casino streamers prefer to keep a low profile during off hours and so keep their identity hidden. Like Roshtein and ClassyBeef, for example, we have no idea who they really are.
Trainwreckstv, however, is not like them. At all. In fact, he is very upfront about who he is, sharing a whole lot of personal details whenever the chance pops up. In fact, he's so public and famous he's even got a detailed Wikipedia page written about him!
The basics are that his name is Tyler Faraz Niknam. He was born in Scottsdale, Arizona on December 20, 1990 and graduated with a BA in analytic philosophy from Arizona State University in 2014. Other personal tidbits he freely shares include his height (6'1 / 185.42cm), body weight (~200 lbs / 90.7 kg), and favorite food (sushi).
Trainwreckstv on Twitch
Trainwreckstv, or simply Trainwreck, is Niknam's alias on Twitch where he has been active since June 26, 2015. In addition to streaming gaming, since 2019 he has hosted the popular Scuffed Podcast on his channel.
Although he got his start streaming online games like World of Warcraft, Trainwreck is now more dedicated to his casino gambling. So much so that in June 2021 he moved to Vancouver, Canada to continue streaming from a place where online gambling is explicitly legal. He now has 1.8 million followers on Twitch, many of whom follow his activities and are active on his Twitch channel chat. His average is around 25,000 live viewers at a time.

A decent guy, besides all his cursing and one infamous misogynist incident, Trainwreck has raised money for different charitable causes during
his Scuffed Podcast
on a number of occasions. This included $41,109 AUD for wildlife relief following the Australian bushfires in January 2020, and $35,000 USD for Color of Change, a civil rights advocacy group in June 2020.
Trainwreckstv's betting style
Trainwreck is a seasoned pro when it comes to online gaming. He knows what drives traffic and what makes his audience tick. So you can be sure that there will be plenty of entertainment when you watch him play.
In general, his betting style can best be described as a high roller. As he's explained himself, he has the money to do that from his Twitch revenues and sponsorships. And that's a big part of the appeal. In fact, he has pointed it out to critics – he has regularly told viewers that he places the big bets so they don't have to. That is, they can get all the entertainment value without having to take the risk.
A true whale, he often makes bets for over $1,000 at a time. And he does so to win the big prize money. Again, a big part of the appeal and one of the main reasons why fans in general like to watch Twitch casino streaming.
Casino games Trainwreckstv plays
Like us, Trainwreckstv loves the crypto slots. He likes all sorts of them, especially ones with excellent bonus rounds or the chance to win big. Buffalo Hunter, Book of Shadows, Fruit Party, and Razor Shark are widely considered his favorites, though of course there are plenty of other slots he gambles on as well.
In addition, you can sometimes find him playing the live casino game Crazy Time, though slots streaming is really his specialty.
Trainwreckstv and Stake casino
There is no doubt that there is one online casino that Trainwreck really loves and that is Stake casino. Who can blame him really when it's the best crypto casino around?

While he used to play classic online games like World of Warcraft, he's now pretty devoted to his slots streaming and Stake casino in particular. Because again, with over 1,000 crypto slots, he knows there's no competition to the Stake variety.
As such, you can watch him playing crypto slots at our favorite online casino on a regular basis. He mostly funds his account with Bitcoin or Ethereum – if you're looking for a little inspiration as to what to bet with. Plus, since he's so devoted to Stake, he's able to offer special promo codes for Stake like one that gives you 15% rakeback instead of 10%.
Trainwreckstv riches
Admittedly, Trainwreckstv has made a lot of money as a streamer. And as he mentions himself, he's also made money investing in cryptocurrency amongst other things.
But he gambles a lot and doesn't always win. So while, for example, he hit a $22.5 million win once in Might of Ra, he spends a lot of money betting big, and is sometimes just covering his losses. In fact, part of his big appeal is his open manner of speech in which he talks practically of how much he's up and how much he's down, how it happened, and what he plans on doing to fix it.

All things considered,
his net worth
is now estimated to be around the $17 million mark. This is certainly more than most 30 year olds out there. Plus, he's able to lead a fun lifestyle and do what he loves doing all day, which is a huge bonus.
When to watch Trainwreckstv play
Like all serious streamers, Trainwreckstv keeps to a steady schedule, usually streaming at least four days a week. To account for different time zones, he streams at slightly different hours each day, making him a great one to watch for an international audience.
Session lengths tend to run long.  Like anywhere from nine hours up to over 24 hours and much more. Again, one of the benefits of watching a streamer is that they have more stamina than most of us. So brace yourself, or jump in and out as you please.
What to watch Trainwreckstv play
There are three main categories that Trainwreckstv streams – Just Chatting, Slots, and Rust. Most of his content, however, really is his Just Chatting stuff, which essentially is about him chatting away and playing slots.
Is Trainwreckstv fake?
If you look up any online casino streamer of note, you will notice that there is always criticism implying that they're a fake. Despite being a famous gamer before making the move to Stake crypto casino gambling, Trainwreckstv has not been able to avoid such speculation either.
People will always accuse someone famous and betting big of having an angle. But based on his emotional reactions, as well as his own confessions of how he funds his gambling, and even lamentations of his losses, these accusations are hard to believe.

Another tip off that he's legit, is that sometimes while he's playing, he'll
give money to viewers in special promos
. This money as he says himself is sent to the person's wallet, not their casino account, dispelling myths that it is Stake funding his gambling and that he's playing as an advertising ploy.
Other Trainwreckstv social media accounts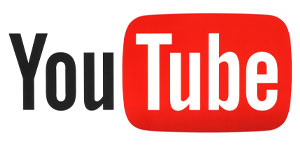 While Trainwreckstv is undeniably huge on Twitch, he is also a giant on YouTube. He currently has over 208,000 subscribers there and millions upon millions of views. All of those YouTube views are another source of revenue that contribute to his net worth, not to mention widespread fame.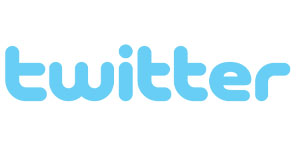 Trainwreckstv also has a massive Twitter following, with over 512,000 followers and growing. Just be warned though, while his Tweets are a good source of random thoughts, combined with casino tips, video clips, and occasional Stake promo codes. He curses a lot there as well.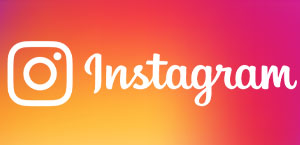 And finally, if these channels don't give you enough face time, you can also join Trainwreckstv on Instagram where his stories grant you a good glimpse into his personal life amongst casino related things.
Summary of Trainwreckstv Stake streamer
Bottom line, if you're looking for an entertaining Stake streamer to follow, Trainwreckstv could well be your guy.
He's been doing the gaming thing for a long time so he knows what he's doing. He's a great talker and excellent at the form, building drama and making the big bets so we don't have to.
While gambling at Stake is always fun, it's no less fun when you watch a pro like Trainwreckstv do it instead. In fact, with his gutsy bets and big bankroll, he's definitely one to watch.
Article:
Trainwreckstv - One Of The Biggest Stake Streamers
Stakefans.com