Drake – Rapper with a Passion for Roulette Discovers Stake Casino
In January 2022, musician, rapper, entrepreneur, and actor Drake further extended his multi-disciplinary reach, adding genuine Stake fan to his titles and achievements.
Yep, it was a great day for all when it became clear that this pop culture icon is a fan of Stake too! The casino operator itself obviously is thrilled to have yet another stamp of approval from such a big star. And us StakeFans are thrilled to have such a presence amongst our ranks, lending further legitimacy to the merits of what is increasingly obvious – that this is absolutely the best crypto casino around!
Since his first post on Instagram on the matter, Drake has actually published several stories showing him at the casino's live roulette tables, and later at its sportsbook. But he is no ordinary casino streamer. He's Drake after all. Seriously. While he does show a distinct love for the gambles, he has yet to take that passion a step further as guys like Adin Ross or his fellow Canadian Xposed have done, moving to serious streaming. In fact, he's not really a streamer. The posts we're talking about were actually on Instagram. And he's different than the regular streamers out there. As far as he's shared with us so far, he's not a slots guy, but rather seems to be dedicated solely to crypto roulette and a dash of sports betting.
Still, it has been exceptionally fun to see that such a famous celebrity shares a passion with us. Which is why we've dedicated this article to him.
Some facts about Drake
Who is Drake and what makes him so special?
Aubrey Drake Graham, aka, Drake was born on October 24, 1986 in Toronto, Canada, where he grew up with his mother after his parents separated. What makes him special is pretty much everything, as he has experienced tremendous success at just about everything he tries.
Originally a child star, he had a lead role in the teen drama Degrassi: The Next Generation from 2001 through 2008. At the same time, starting in 2006, he began his music career with his debut album, or more accurately mixtape, Room for Improvement. His first studio album, Thank Me Later, was released in 2010 to much fanfare, reaching number 1 on the US Billboard 200. After that, it was a straight and consistent trajectory to exceptional fame and accolades, particularly in the realm of rap and R&B.
His musical success is the product of exceptional talent and dedication. But it is interesting to note that it also runs in the family, with two paternal uncles – Teenie Hodges and Larry Graham – having carved a name for themselves in music history. Graham for his part was a member of the group Sly and the Family Stone, while Hodges most famously worked with the soul singing great, Al Green.
In addition to holding the record for most Billboard awards ever, Drake also has 4 Grammies, 6 American Music Awards, and 3 Juno awards, amongst other big wins. And with more than 170 million records sold, he is also one of the top selling musicians of all time ranking above fellow rapper Kanye West, fellow Canadian Justin Bieber, and the legendary Irish rock group U2.
Drake, online gambling, and his big roulette win
We certainly get the impression that Drake likes online gambling – and who wouldn't really?! We doubt he'd be posting pictures of himself playing online if this wasn't something he enjoyed and thought was worth recommending.
After all, he's definitely not doing it for the money, as by best estimates his net worth in 2021 was valued around $180 to $200 million US. And based on how many successful endeavors he is involved in, his personal fortune is only growing.
What we're saying is that even the most massive jackpot wouldn't make much of an impression in his bank account with all that accumulated wealth. Which means he is probably gambling simply for good old-fashioned fun, and the massive adrenaline rush that can go with a big win, even if you don't need the money.
This is likely why he bothered sharing about that $354,000 prize pot he won playing Evolution Gaming Live Roulette. Because let's be realistic, for such a successful guy, this was not even close to his biggest achievement or single largest payday. But he found the thrill of how it was garnered, playing roulette, worth sharing with his many fans. That is, he wants us all to know about the things that make him tick, or are simply part of his overall persona, and gambling online is apparently one of them.

Interesting to note:
If you Google Drake and gambling, you will come up with more than a few results, from different magazines and online sources. And that's because it is no secret that Drake likes to gamble.
Drake and Stake streams on Twitch
For those who follow Drake and take a real interest in him, they already know that he is a huge fan of video games. In fact, he is known to really love Fortnite, and he has streamed himself playing numerous times since the game was release in 2018, to viewers' great delight.
He is not a professional streamer however, and so he doesn't work to build a big following for his game playing sessions. Similarly, since he is not doing this as his main gig, he does it when he wants, without the need to post a schedule to attract viewers at regular times. That being said, like everything he does, he manages to get plenty of attention when he chooses to play live.
As for Stake streaming, we haven't seen him doing that yet. The reality is, besides the occasional Instagram story, which shows for example, his screen open, with the Stake casino website in the browser, he hasn't said much about the matter. We assume, based on his previous activities and character traits, that he is playing here for his own fun and pleasure, though it is possible there is some sort of agreement in place between him and our favorite crypto casino in terms of promo activities.
And we're honestly not all that sure how active he is in terms of his own crypto gambling or following other casino streamers. For example, as legend goes, the popular casino streamer Adin Ross was surprised when he saw that Drake was a new fan of his on Twitch. However, it quickly became clear that the rapper was not behind the comradery, rather an "ordinary" young man with a passion for gambling who was simply trolling him.
In addition, many have claimed to have heard the real Drake in the background of an Adin Ross live stream – even a few StakeFans among us. Nevertheless, this is pure speculation with no hard proof garnered to date. No further details are known about the connection between the two, except that Adin is a Drake fan and follows the rapper on social media.
What betting strategies does Drake use?
As for his gambling style, or betting strategy, we can say that Aubrey Drake Graham is certainly not particularly concerned about impressing his community with high roller bets. There is no question, of course, that he can afford big bets. Yet as far as we can tell, it looks like the rapper is really only playing for entertainment's sake, and not for making big bucks. After all, he has more than enough money. And frankly, no great need to impress.
Precisely because Drake plays solely for fun and has not become the new face of live streaming among Stake fans, one can only speculate about his bets. That goes for how he wagers on Evolution Gaming's Live Roulette, where he had his biggest win according to our knowledge at a full $354,000, as well as the gaming tables that Drake tends to frequent at local land-based casinos in his free time.
Overall, the few insights that the rapper has given us so far do not allow for any conclusions to be drawn about a specific game tactic. Essentially, it looks more like Drake is playing intuitively, which as his big win shows, sometimes works out quite successfully.

Fun fact:
Gossip media is always trying to come up with celeb stories for us to gasp at. That's likely why you may have heard rumors of his passion for gambling and theories that he gambles to take his mind off things, like the frustration he seemed to feel when his mythological ex Rihanna announced her pregnancy. The fact that he stopped following Rihanna on social media after her pregnancy announcement is true, while the connection between that and his gambling seems less likely.
Though we would love to know about Drake's strategies, the reality is that in playing live roulette you can win without any special tactics – which is actually one of the big advantages of the game. So while we'd be happy to hear more from him on this front, it is not essential.
Drake's favorite games on Stake.com
Taking to Instagram, Drake revealed to his massive fan base that he is interested in Stake's range of games. But he did not specify which game types excite him in particular. Still, from various other sources it is quite apparent that the artist has a special affinity for roulette – something that was already known and talked about before Drake discovered the crypto casino for himself.
Here's another thing, it is true that Stake offers a lot of crypto slots, but we really can't say how much time he spends spinning those.  What we know for sure about his game play is that he has great passion for the first-person shooter game Fortnite and at the moment seems to be primarily focusing on different versions of roulette. Again, whether roulette is the only casino game he plays, or is simply the one he most wants you to try, is anyone's guess.
Also, on Valentine's Day 2022, Drake showed his love of Stake sports with an Instagram post showing a big Super Bowl win. Was it his own? We can't quite say, but whoever it was, was set to cash out no less than $540,630.76 CAD!
How long has Drake been playing at Stake?
As much as we would like to dish, the exact details of Drake's connection to Stake's offering are not known. But there are some clues. What we do know definitively is that the rapper first posted that he now plays with the provider in his Insta Story at the end of January 2022. So it looks like the world star has only recently discovered the casino for himself. And then there was his Stake Super Bowl bet win, which he shared on Instagram as well.
Yet, again, despite intensive research on our part, we haven't been able to figure out conclusively whether he had already played at Stake before the official reveal. But please feel free to share if you know otherwise! We're dying to know!
And how was this big reveal made? Under the title "Stake & Shrimp" Drake gave the public a sneak peek at his laptop screen, on which our favorite crypto casino is clearly visible. In another post titled "Drake gambling on Stake" the artist was tagged by Stake itself, and the image is posted on the Adin Ross channel as well. In other words, this wasn't a one-time coincidence that he was seen playing there.
Needless to say, once these images were out, word got around very quickly that the R'n'B mega star uses Stake as a platform for playing live roulette. And rightfully so. It is not every day that we find one of the biggest celebrities around sharing with fans the fact that he gambles online. And he happens to have super extensive reach. So this was a really big win for Stake. How it pans out will be interesting to follow, but we're certainly excited to have him with us.
Drake Net Worth – Facts & Figures
There is no denying that Drake is one seriously successful guy. So when Drake wins at Stake casino, it is literally pocket change compared to his music fortune. To put it into perspective just how wealthy he is, the musician is estimated to be worth somewhere between $180 million and $200 million – what's the difference of $20 million when you're speaking such large sums, right? This places him among the top ranks of the richest artists in the world.
While most of his fortune comes from his music – either album sales or live performances – he is also a very diversified entrepreneur. Amongst other endeavors, he is a co-founder of the OVO sound record label, serves as a global ambassador and executive committee member of the Toronto Raptors basketball team, collaborates in the Virginia Black bourbon whiskey brand, and is a fashion designer for top brands including a sub-label of Nike.
He is so successful in so many ways that it would be accurate to say that this guy simply has the golden touch – which could also explain his good fortune in gambling games.
Drake's greatest achievements
Drake has achieved a lot so far in his not all that long lifetime. Whether or not you like him or his works, is certainly a matter of taste. But there is absolutely no denying that this guy works hard and knows where to invest.
But not all achievements are measured in dollar bills. There are other types of numbers that are impressive too, like the fact that he has sold more than 170 million albums and has over 100 million followers on Instagram alone.
He is also the winner of many awards, in recognition of his unique talents, as we mentioned in part above. For example, he has secured a total of 29 Billboard Awards so far (which is a record) and was named the Artist of the Decade at the 2021 Billboard Music Awards, which are both equally impressive achievements.
In addition, he has had some stellar hits, in particular his track One Dance, which he recorded with Wizkid and Kyla, his smashing hit single Mia, and Work, a very catchy song done in collaboration with Rihanna that also went platinum.
So while for most of us a $354,000 roulette win at Stake would rank at least as a top 5 personal achievement, Drake has plenty of other accomplishments to be proud of far beyond. Although he surely enjoyed the win.
Drake streaming times
Drake is not regularly seen as a streamer. In the past we have heard that he has been spotted playing video games on Twitch, but none of us were lucky enough to catch that. And although he has set up a Twitch channel, it is currently on hold and there are no specific streaming times available there.
Though the reality is, even if he was an active streamer, it is highly unlikely that he'd set a schedule. It is more likely that he would pursue it as a hobby on a whim. But you never know. We, of course, would be happy to follow him on Twitch, upping the ante on the unique thrill that is Stake gambling for sure.
Based on what he's posted so far, we have a hunch that if he did at some point start streaming his gambling, Drake would choose Stake roulette to show us.
Drake wears his love of roulette on his wrist

Fun fact:
 Drake has now figured out a way to play roulette simply by flicking his wrist. The headline spread like wildfire when he first started sporting it, but what is actually behind the "magic hand"?
Anyone who knows the rapper knows that Drake has a knack for standing out and making heads turn in public. And anyone with an affinity for both style and roulette, as the artist has, will turn green with envy at the sight of his watch!
This timepiece is a collector's item from the designers at Jacob & Co., or more precisely the much coveted, absolutely stunning Astronomia Casino watch, which in addition to showing the time has the most unbelievably detailed build – and functioning – of a classic roulette wheel.
Drake's version of the Astronomia limited edition watch was valued at the time of purchase at $620,000. There are even pricier versions available today. How's that for putting your money where your mouth is, and showing people just how much you love the game?!
Social media channels where you can find the rap and R&B star
Twitch: TheBoyDuddus | Drake is very active in a lot of places. But Twitch is not one of them. It is true that he has been on Twitch and does technically have his own channel, but at last check it wasn't active in any way.
When he does make Twitch appearances, so far it is not to stream content about his gambling passion. And rarely is it a solo act. Rather, from time to time, Drake is a guest on Twitch with various popular streamers.
For example, the rapper is known to have played Fortnite with the acclaimed Star Ninja streamer, to wild success. The battle between the two quickly broke all viewer records, as more than 600,000 people tuned in to watch the duel. For those who watched, it was certainly a distinct pleasure to see the versatility of Drake at play as he showed the world he is a master of Fortnite as well.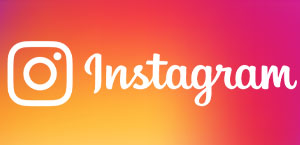 Instagram: champagnepapi | The social media platform Drake is most popular on is by far Instagram. Appearing under the handle champagnepapi, following Drake on Instagram gives you a wonderful window into his life.
There he shares phots of himself pursuing various hobbies, at work, and even with his kid. And of course, Instagram is where he first tipped us off to his passion for Stake casino, and a little bit after that the Stake sportsbook offering. Again, all we can say is that we are super excited to have a celebrity of his caliber amongst our ranks, and look forward to his Insta Stories in general.
---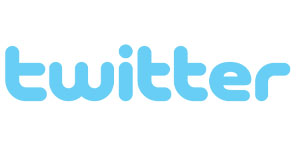 Twitter:  Drizzy @Drake | With 39.4 million followers on Twitter, Drake is needless to say very active there.
Appearing under his nickname Drizzy, his tweets mostly respond to posts related to him. In addition, countless retweets make it clear that this busy musician isn't all about himself, rather he takes the time to stay in touch with his fans, music labels, and other artists.
Unlike his Instagram posts where his Stake interest is clear, Drake has yet to come out as a big Stake fan on Twitter. It certainly could happen, but at the moment, the channel is primarily devoted to his musical career.
---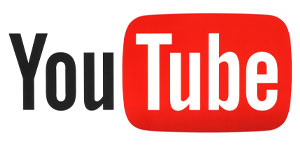 YouTube: Drake | The Drake YouTube channel, which is followed by a whopping 26 million fans, has nothing to do with his preference for Stake roulette or football odds either, but rather, like most of the other social media channels where he is active, it focuses primarily on his music career.
Having set up his YouTube account in 2008, things have only gone uphill for him from there, as his career soared and the number of followers he collected increased in kind.
Drake's music videos – including both solo performances as well as those in which he appears alongside other major artists – have totaled more than 11.76 billion views to date. All and all, basically, he is one of the hottest stars on YouTube as well. And if you are a fan of his work, this is a great channel for following him.
---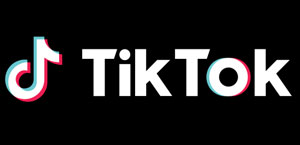 TikTok | Drake isn't particularly active on TikTok per se. It's kind of difficult to figure out which is his real account, but he is a popular TikTok meme. There are a lot of short videos circulating on this platform with some 11 million views. There's the rapper Drake ripping a hearty laugh, in bizarre situations, and of course, as a successful musician. He himself even appears here under the pseudonym champagnepapidrake from time to time. Also, here's an interesting tidbit, his hit Toosie Slide actually made its debut on TikTok. He himself didn't appear in the clip, but his distinct voice could be heard, and the clip went viral.
Whether his lack of a mass following on TikTok is a matter of strategy, style, or a lack of his own interest is unclear. But for now, Instagram or YouTube are your best choices if you want to see what he's up to.
---
Our ultimate impression of the rapper and gambler Drake
As a rapper and general musician it is obvious that Aubrey Drake Graham is one of the best in the business. He has had immense success since breaking onto the scene way back in 2006. And the way things are going, the trajectory is on a clear upwards path.
Where he stands with Stake is a bit of a different story. We would imagine this is and will remain a hobby and sideline for him, though he is clearly promoting Stake these days. We don't see him be moving into the realm of full time gambling or professional streaming any time soon. And we certainly don't need him to. We like him just the way he is, putting out amazing hits and great products, almost non-stop.
That being said, we at StakeFans are very excited to have him onboard. And we definitely look forward to seeing what else he has to post about our favorite crypto casino – which is evidently his too!
Article:
Drake – Rapper with a Passion for Roulette Discovers Stake Casino
Stakefans.com