SteveWillSendIt – SteveWillDoIt now a Stake Streamer on Twitch
American-born Steve Deleonardis first made a splash on the social media scene almost a decade ago, as part of the Nelk Boys, a group known for their YouTube vlogs and pranks. A number of years later he broke out on his own, and under the tag name SteveWillDoIt, quickly found success and achieved incredible reach. This was mainly due to his crazy actions, and willingness to do just about anything requested of him by his large audience base – resulting in some truly spectacular videos and a whole lot of viral content.
While his YouTube channel is still alive and well with his popular fan challenges, more recently SteveWillDoIt has expanded his interests, and has been steadily casino streaming under the alias SteveWillSendIt. So in case you are already confused, we will clear that up – that is, that SteveWillDoIt and SteveWillSendIt are one and the same.
But since we are writing about him, you can already guess it is no ordinary casino streaming that he is doing on Twitch. Starting in the spring of 2022, Steve discovered a particularly versatile casino with Stake, and it looks like we can now count him amongst the ranks of StakeFans based on where he's been playing.
His humorous nature makes him a particularly popular streamer, though it is true that many rumors about him arise. But such is the price of fame and success. And while some are true, like an arrest while pulling a prank, most turn out to be easily refuted with a little research. As for who exactly he is, overall, as a person beyond the character he has created, let's delve in a bit deeper and discover the guy.
Some facts about SteveWillDoIt
Streamer pseudonym:
SteveWillSendIt or SteveWillDoIt
Real name:
Steve Deleonardis
Birthday:
August 26, 1998
Birthplace:
Oviedo, Florida (now lives in LA)
Nationality:
American
Years active:
Began his rise on YouTube in 2013 as a member of NELK
Follower:
750,000 (Twitch)
233,200 (Twitter)
4,620,000 (SteveWillDoIt YouTube channel)
2,500 (SteveWillSendIt YouTube channel)
3,600,000 (SteveWillDoIt Instagram)
804,000 (SteveWillSendIt Instagram)
1,000,000 (TikTok)
35,500 (Discord)
Outstanding personality traits:
Social media star with millions of followers who is known for his pranks, cheer, and cash gifts.
Biggest win:
Unknown
Biggest multiplier:
Unknown
SteveWillDoIt net worth:
Around $5 – $10 million (estimated)
SteveWillSendIt Casino:
Stake
Who Is SteveWillSendIt and What Makes Him Special?
Steve Deleonardis, also known as SteveWillSendIt or SteveWillDoIt, was born in the city of Oviedo, Florida, USA in 1998. He first became popular on the NELK YouTube channel, which began back in 2013, and was known for its boyish camaraderie and pranks. In 2019, Steve made a big career move and decided to go solo, launching his own YouTube channel under his now famous handle, SteveWillDoIt, which remains his most successful social media account to date.
A gregarious guy, with a crazy sense of humor, he has become legendary for his pranks, challenges, and generous side which feature him giving away tons of money on a regular basis. Although a proud gambler and drinker, and not afraid to curse or wreak a bit of fun havoc, he is also as many social media stars tend to be, a rather down to earth, family type of guy. For example, his dad and siblings are often found in his Instagram shots, as is his long-time partner Celina Smith.
But a prankster is a prankster, and how could his girlfriend not be a part of the game. So while fans got excited when he posted a photo of Celina with a baby bump in November 2021 – and it certainly generated a whole lot of buzz – it turned out we were actually tricked and she wasn't pregnant at all. Whether a baby is in the future for these two lovebirds is anyone's guess. The couple is young, having fun, and in love, so who really knows?
In other personal tidbits, Steve also happens to be a big fan of Donald Trump, and his profile picture on his Twitch account even features the two of them together. So he is clearly not shy about sharing his political affiliation either, which many appreciate too.
And while we certainly see Steve's bright side, he has no shortage of distractors. Many in particular don't like his affinity for gambling. But what can we say? Since we are StakeFans here, we obviously can't judge. In fact, we are happy to have him on board as a lover and promoter of awesome crypto casino games. It's just important to note that he has a lot of money and promo streams funding his gambling. So in most cases, his gambling sessions should be watched for entertainment's sake as opposed to personal inspiration.
SteveWillSendIt Stake Streams on Twitch

Since Stake is pretty much the coolest casino around, with his decision to stream for Stake, Steve was able to expand his fan base again, this time to a whole new platform with a following that now stands at around 750,000, and is constantly growing.
Stake, mind you, isn't the first online casino the American has frequented for his streaming sessions. And we don't know exactly what led to his commitment to the company. But, based on what we know about how these things works, he was likely offered attractive conditions to make his loyalty to Stake worth his while. Because in all fairness, as much as he might like Stake on a personal basis, streaming and social media in general are a business for people like him, and there is always some sort of interest in these things.
This is especially true since SteveWillSendIt is very pedantic about promoting Stake, going so far as to give his videos titles that make it clear that he streams at Stake and not any other casino. The short descriptions, by the way, also provide additional information on how much money he's betting, and sometimes if it's a particular big one, how much he's won – to further draw interest.
SteveWillSendIt Streaming Times
Steve regularly dedicates the evening hours to his passion: casino games. There are times when he is online every day, then he also takes a break from streaming every now and again.  Although he is a dedicated entertainer, keep in mind, he is a young guy. And he has a loyal following that will always show up whenever he appears. So he doesn't keep an exact calendar. For example, when we last visited his Twitch channel to check up, it showed that he had last streamed there three days ago.
StakeFans who want to be informed in advance about upcoming live broadcasts can follow SteveWillDoIt on his social media channels. Discord, for example, in particular is suitable for getting details about the game times in advance, as for some reason he does not seem to update his actual Twitch schedule on the site itself.
---

His session lengths also aren't an exact science. And he isn't really known for massively long sessions like some other casino streamers out there who can go eight or even a dozen hours straight. Generally, you are more likely to find him playing live for between one and three hours at a time, according to his whim, mood, or availability. In terms of times, like we said, he usually streams early evenings US time, which makes him perfect viewing for say German night owls as much as more local fans.
---
If you don't manage to catch him live, however, no worries. Steve is a video master after all. As such, he likes to extract short sequences from longer live streams and make them available as clips on Twitch and his other social media channels. That way you can see his biggest wins, extreme stakes, and plenty of promotions that challenge the faint of heart – that is the highlights of his gambling without having to watch the in between.
Does SteveWillSendIt Use Any Betting Strategies in Particular?
Just like all fans of Stake casino, Steve Deleonardis has little choice but to mostly rely on good, old-fashioned luck. This, of course is particularly true in terms of slots, which as we all know, have no strategies which can help improve our odds. And the same goes for Steve, who tends to bet extremely high stakes per round on his preferred slots. And while he is known to play plenty of blackjack too, which can have an element of strategy involved, we have not picked up on any in terms of his patterns of play.
If he does have any particular strategy by which he is operating, we might even say it has nothing to do with winning. That is, while he obviously likes to win, his primary job as a streamer is to be an entertainer. As such, he is known to invest significantly more money than you would expect from the average player to attract what he wants most, being attention.
In fact, his spend usually reaches somewhere in the several thousand dollars range per session – a sum that, by the way, has led to not infrequent allegations that his gambling is fake, i.e. subsidized in some way. Although that may be true to an extent, the reality is that SteveWillSendIt has plenty of cash, which he doesn't hide in his YouTube giveaways or lavish lifestyle shots on Instagram. So while he may have some sort of gambling deal in place, he may also be a high roller with the cash flow to back it.
Steve's Favorite Games on Stake.com
For the most part, SteveWillSendIt focuses on bonus slots for his Stake streams. However, while he loves the crypto slots at our favorite casino, he knows it can be fun  to spice things up with different genres of games.
That means, while slots like Extra Juicy, Hotel Yeti Way, and Raptor DoubleMax are often the focus of his gaming sessions, you can also catch Steve integrating some of our most beloved games into his live broadcasts. These include the awesome Stake original crypto game Plinko and Live Blackjack from Evolution Gaming amongst his preferences.
In reality, the list of slots, live table games, and crypto games played by Steve is constantly expanding. And again, that is because he is an entertainer first with his finger clearly on the pulse of his audience. For example, he occasionally responds to the suggestions made by his fans in his Twitch community – giving them a taste of a game they want to see.
But beyond his personal tried and true favorites, we'd say he primarily dedicates himself to new products and the titles that are considered particularly popular on the gaming scene. More recently he has also expanded his casino gambling to Stake sports betting, with a strong interest in wagering on basketball games.
Which Crytpocurrency Does He Use to Bet?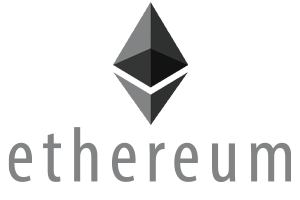 Not only are his game preferences noticeable in his live streams, but if you look closely, you will also notice that
SteveWillSendIt is playing with Ethereum (ETH)
. This, of course is one of the more popular cryptocurrencies in general as much as for gambling, ranked just after Bitcoin we'd say.
How Long Has SteveWillSendIt Been Playing at Stake?
In early May 2022, Steve made his live streaming debut highlighting his gambling at Stake casino for the first time. In the past, he had visibly played at other gambling sites specializing in crypto, including Roobet, but it was on this day that he made a clear leap of allegiance. And since then Stake is clearly his first choice for casino slots streaming.
So while SteveWillSendIt hasn't been an official part of the StakeFans community for too long, he's quickly closed the gap and shown himself to be a dedicated member of the lot with his big bets and enthusiastic play. And for our part, we are happy to have him on board – sharing what we love so much about Stake with his many and varied fans, and keeping us entertained with his big risk bets we couldn't quite afford.
Steve Deleonardis Net Worth – Facts & Figures

As is the case with most social media stars, it is unclear exactly what Steve's net worth is. Most estimates have it around the $5-million mark, though others would say that number is a conservative appraisal, and suggest something
nearer the $10 million range
.
Whichever it is, there is no doubt that Steve Deleonardis is already a very successful guy in his early twenties, with strong earnings generated each month from his YouTube channel in particular, as well as merchandising, sponsorships, and his other social media accounts. And he also enjoys revenue from his Happy Dad beverage brand.
In other words, he is pretty well diversified with a number of strong income means – and those are only the ones that we know about. It is well possible that he holds other investments that he has made privately too.
Overall, whatever his exact net worth, Steve is certainly very comfortable, and lives a rather lavish lifestyle for a guy his age, which is well-deserved as he has earned it. And with his influencer status only growing, it is likely his net worth will continue on an uptick too, so he can continue with all those cash giveaways and big Stake bets as much as the fun and frolicking he enjoys.
More About the Man Behind the Pseudonym SteveWillDoIt
Expanding on what we already wrote above, let's delve a little deeper into the man behind the legend.
As we mentioned, even before Steve Deleonardis decided to start as a casino streamer, he was already a serious social media star. He built his fame around his pseudonym SteveWillDoIt, which in case you were wondering, refers to the fact that he is basically willing to do whatever his followers suggest in order to draw attention and clicks, from eating contests to giving away money, cars, and other luxury goods.
No challenge pretty much has been too great for him in building his brand. And even today he still takes on plenty of challenges that reach him on the various social media platforms in a quest to constantly engage and delight. That being said, more recently, this gig has taken a bit of a back seat as Steve has become more prominent with his casino live streams.
Funny Pranks with Nelk Entertainment
Like we mentioned, as an entertainer through and through, Steve is a part of the Nelk Boys, along with the group's legendary founders Kyle Forgeard and Jesse Sebastiani. Particularly popular in the US and Canada, the group of good-time boys is best known for its fierce humor and pranks, as well as its trademarked slang term "Full Send", which basically means according to Forgeard himself, that for "any activity you do, give it your absolute best". A great slogan to live by, by the way.
The vibe of the videos is rather reminiscent of Jackass, because no adventure is too daring for them to pursue. Although the reality here is the lads sometimes go too far with their pranks, which has garnered criticism for encouraging young folks to engage in dangerous stunts. Some actions have even landed them in jail, such as an incident at a Target store in Mississippi in May 2020 in which Forgeard, Deleonardis, and other members of the group were arrested for disturbing the peace while filming a prank. While a "regular" person may have worried such a thing would tarnish their reputation, we assure you Steve and the gang have come out unscathed, though maybe mildly more cautious.
Other Social Media Channels Where You Can Find the Casino Streamer
As a versatile guy who understands branding and the medium, Steve Deleonardis is found basically everywhere that can improve his social media influencer status. That means he is active on all the right channels – though he is more popular and invests more heavily in some.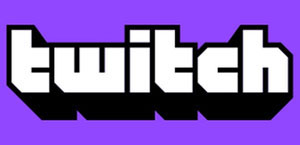 Twitch: Let's start with first things first, since we are needless to say most interested in Steve and his casino streaming pursuit. This of course happens on Twitch, where you will find him under the handle SteveWillSendIt. In terms of audience size, he currently has around 750,000 followers. This isn't the hugest following around in the casino streaming field, but it is pretty darned respectable.
While this channel has been around for years, it had somewhat stagnated in terms of audience size for some time. But since Steve made the move to Stake streaming exclusively in May 2022, it has started to grow slowly but surely. He's also been cleaning up his image a bit there since. That being said, if you look under the 'About' section of his Twitch account you will see, all that he says about himself is @stevewilldoit pro gambler/drinker. So that pretty much summarizes what he is aiming to project here.
---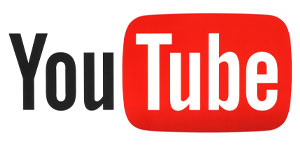 YouTube: As we've already made clear, Steve is not only a gamer, but also a YouTuber. In fact, this is still his primary platform that drove him to fame and continues to keep him there. To date, he has over 4.6 million followers on his SteveWillDoIt YouTube channel where you can catch his awesome pranks, challenges like burger eating contests to giant pizza destruction, and cash giveaways.
His second YouTube channel associated with his SteveWillSendIt handle and gambling exploits has only a few thousand followers, though we assume that will likely grow in time as he more firmly establishes himself in the casino world.
---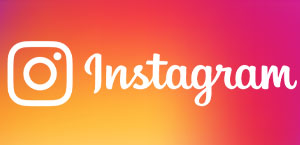 Instagram: This busy guy once again has two channels for Instagram. The first is his SteveWillDoIt Instagram account, the bigger of the two, where he has some 3.6 million followers who regularly engage with his shots. Things featured here include his many charitable pursuits, family photos and those with his girlfriend, envy worthy lifestyle images, and of course, a sampling from his Stake play. In fact, he has recently added to his self-description on this account an explicit reference to @stake, as well as @happydad, @nelkboys, and his other Insta account @stevewillsendit.
What's the real difference between his two Instagram accounts you ask? Truthfully, it is hard to say as they both feature similar content. SteveWillSendIt on Instagram seems to be more about his gaming, but it has pictures of his giveaways too. Our advice if you're interested: Follow them both.
---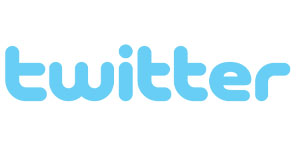 Twitter: If Twitter is your preferred platform, you can find SteveWillDoIt there too. While he posts on Twitter regularly, he does so on a somewhat erratic basis. Like you can sometimes find half a dozen Tweets in a day, then a few days will pass until he Tweets again.
In general, he uses Twitter as a form of self-promotion, updating his 233,000 plus followers of things like new videos he has posted on other channels, giveaways he's planning, like free basketball tickets to sit with him at an upcoming game, or $5,000 cash for commenting on one of his Instagram posts.
In other words, as the social media genius he is, he uses Twitter effectively for cross promotion between his different channels, at least as much as for simply updating fans on his latest winnings at Stake.
---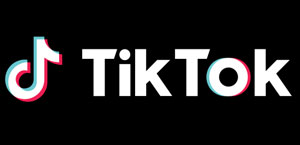 TikTok: On TikTok, he can be found under his SteveWillDoIt pseudonym once again. In line with the medium, his clips on TikTok are mostly short videos and funny stories, as well as the challenges he takes on from his viewers. He currently has 1 million followers here, making this his second most popular channel after YouTube.
Also, while he doesn't have a SteveWillSendIt TikTok account per se, the hashtag #SteveWillSendIt is quite popular with over 4 million views.
---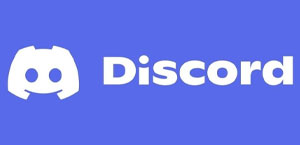 Discord: Not everyone has a Discord account like they do Instagram or Twitter. But Discord, as those into casino gambling know, has long been an important platform for streamers. That's because not only can they live stream games and upload videos here, but gamers like SteveWillDoIt also use Discord to keep in direct touch with their fans, which in this case numbers in the tens of thousands.
If this is something that interests you, note that access to Steve's Discord content is not possible just like that. Rather a personal invitation is required for this, and the account is only accessible to adult users.
---
Our Take on SteveWillSendIt
And now you know pretty much everything one can and would want to know about Steve Deleonardis. At least on the social media front. Though he originally rose to fame on YouTube as a prankster, where he continues with his antics, today he is also steadily growing in prominence on the casino streaming scene. His move to Stake was certainly welcome news for us, and many StakeFans are joining him on Twitch, as are crypto gambling lovers who know a good thing when they see it.
Overall, while he is rather wild in terms of his adventures and not necessarily everyone's cup of tea, he has a great fun vibe and truly knows how to entertain. It is up to you if you are interested in his pranks and challenges side, but as fans of Stake, we recommend at least having a look at his Twitch channel. That's because amongst streamers he is not only a big bettor who is fun to watch, but also one of the most diverse players, streaming slots, Plinko, Live Blackjack and more to great fanfare.
Article:
SteveWillSendIt – SteveWillDoIt now a Stake Streamer on Twitch
Stakefans.com